What to Expect

WHO SHOULD COME: Are you a coder, policymaker, artist, activist, armchair philosopher or all of the above, working to build a better digital world? Ready to get your hands dirty and build something new from the ground up? Love to camp, code, create art and connect with the great outdoors? Then DWeb Camp may be for you.
This will be a special gathering of people building decentralized technologies, governance, and principles for a more open, private, secure web. This is not a cryptocurrency/NFT/blockchain-centered conference, which tend to focus on making money, raising capital, or selling products.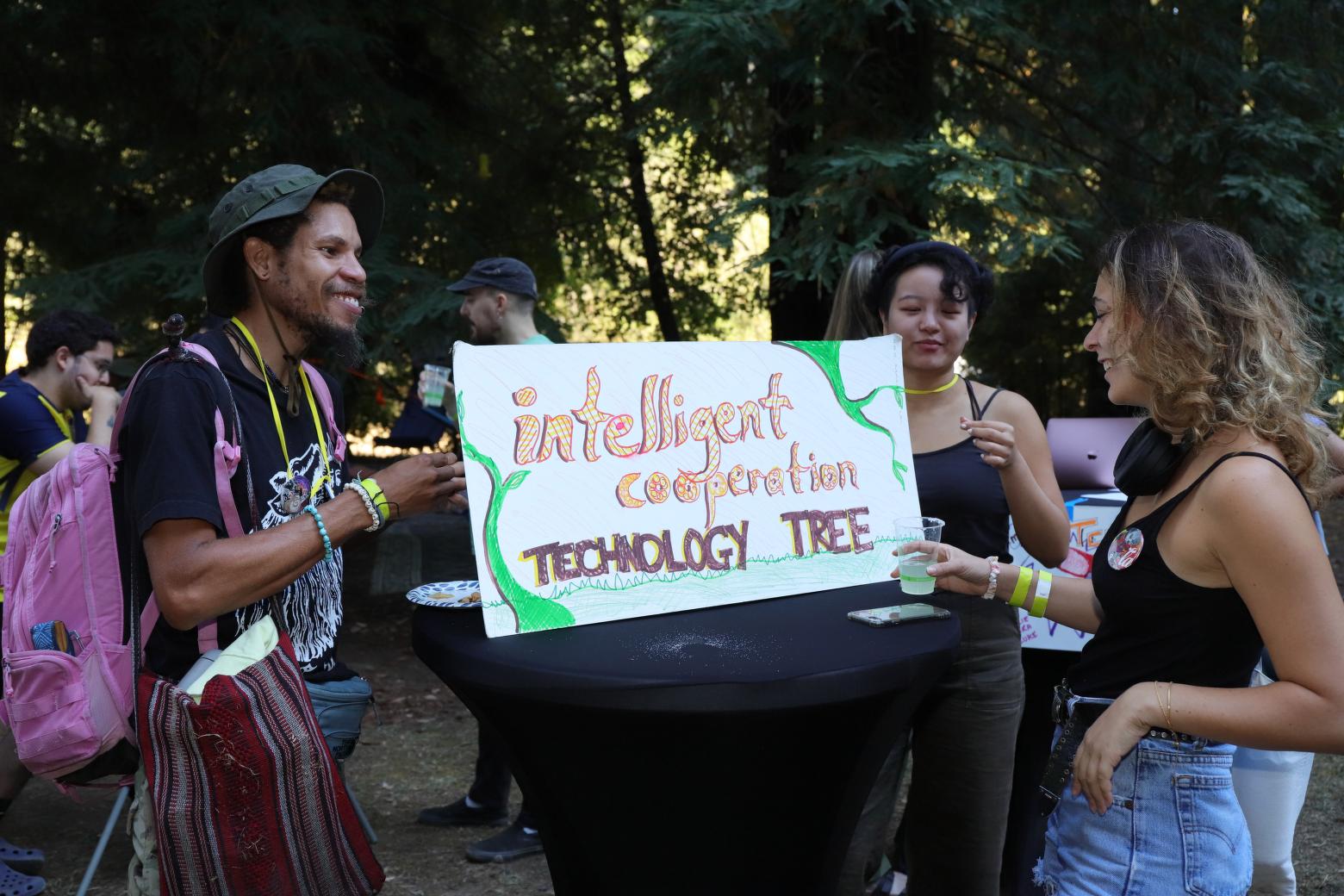 FAMILY FRIENDLY: DWeb Camp is family-friendly, so you can also bring the kids. For the young and young at heart, there will be a full children's program, plus family-friendly activities including archery, a rock wall, art classes, hiking, axe-throwing (supervised!), volleyball and badminton, movie night, game night, and a star gazing night hike.
But please note: Every child under 18 needs to be accompanied by a parent at all times — only a few hours of babysitting provided each day.
Also, no daytrippers or unregistered drop-ins allowed.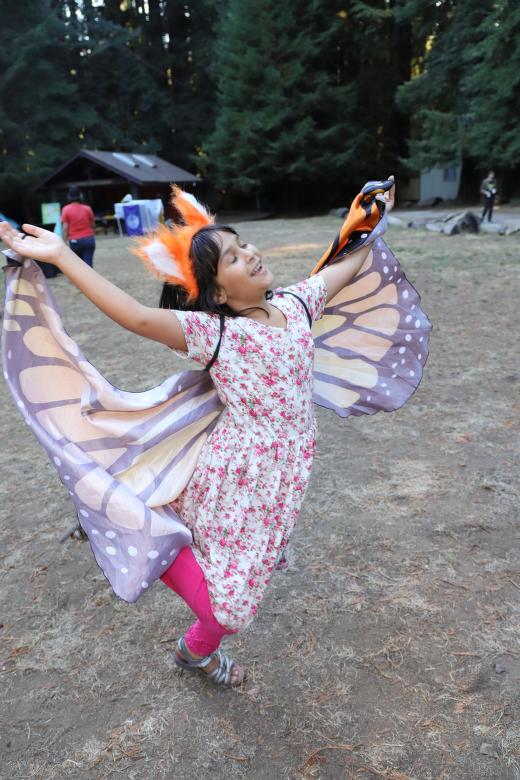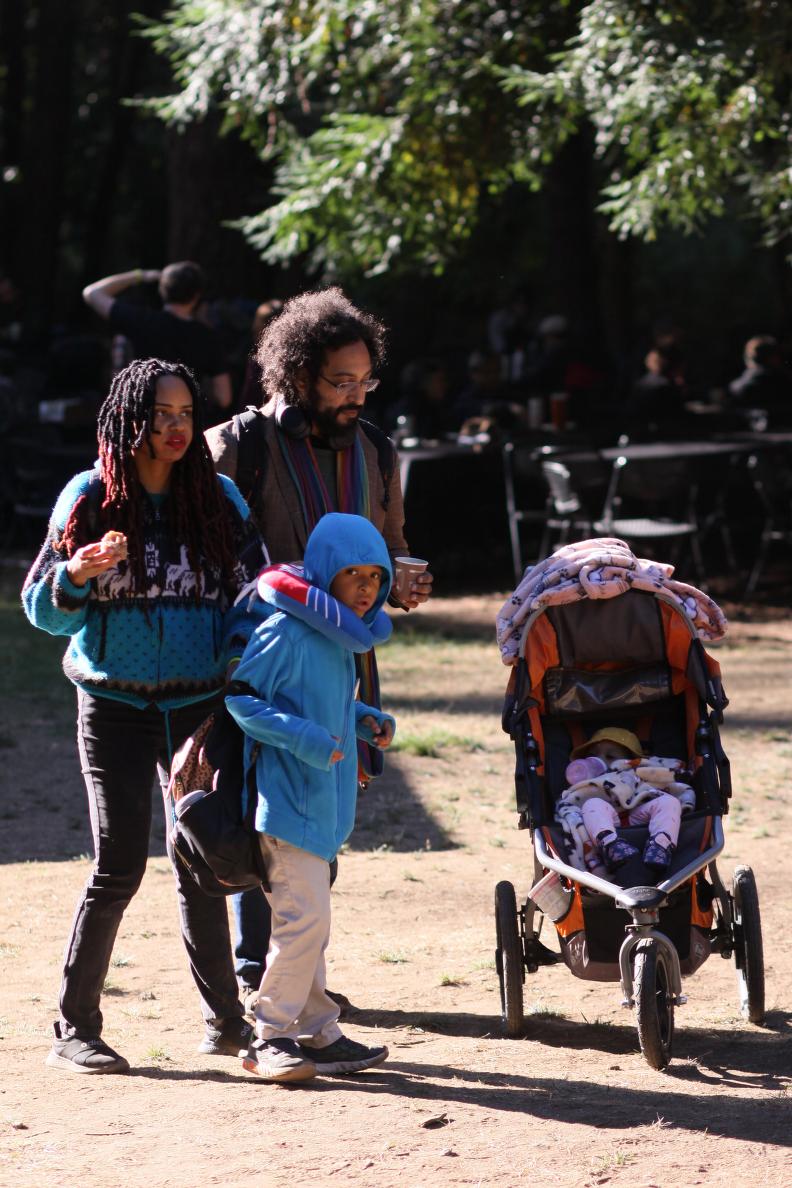 WHAT'S INCLUDED IN THE TICKET? 11 meals will be covered in the cost of your ticket: healthy, locally-sourced food, with plenty of vegetarian options. You should plan to bring all the extras to eat and drink: snacks, drinks, wine, s'mores. Alcohol is welcome, but it's BYOB. Bring enough to share! We'll have 24/7 coffee and tea for all.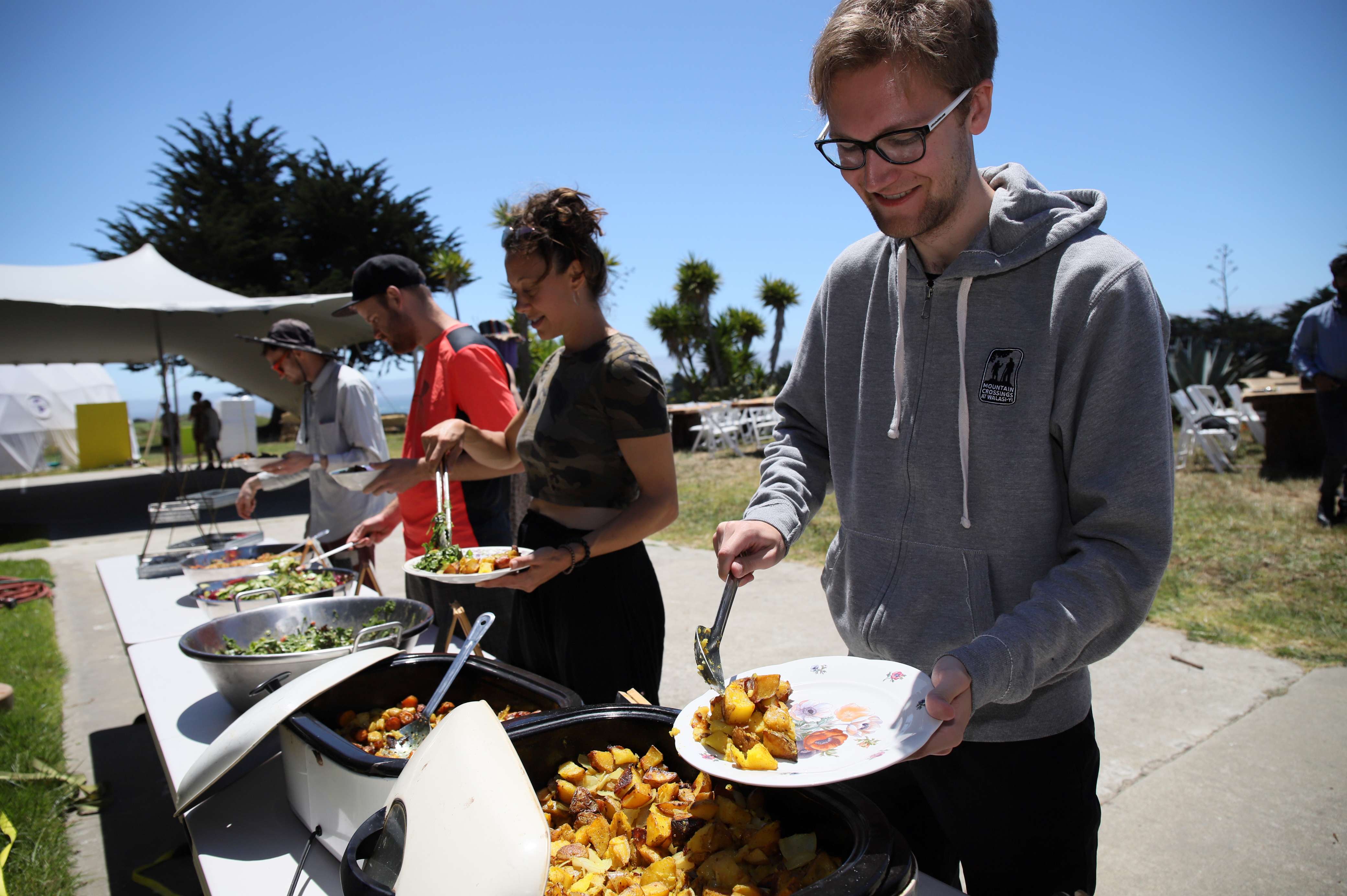 We want to make it affordable for all to come, so ticket prices are on a sliding scale, based on your total annual income (including investment income). You can apply to be a Volunteer or Space Steward for 50-100% rebate of your ticket price. Housing ranges from free (self-camping) to renting your own cabin.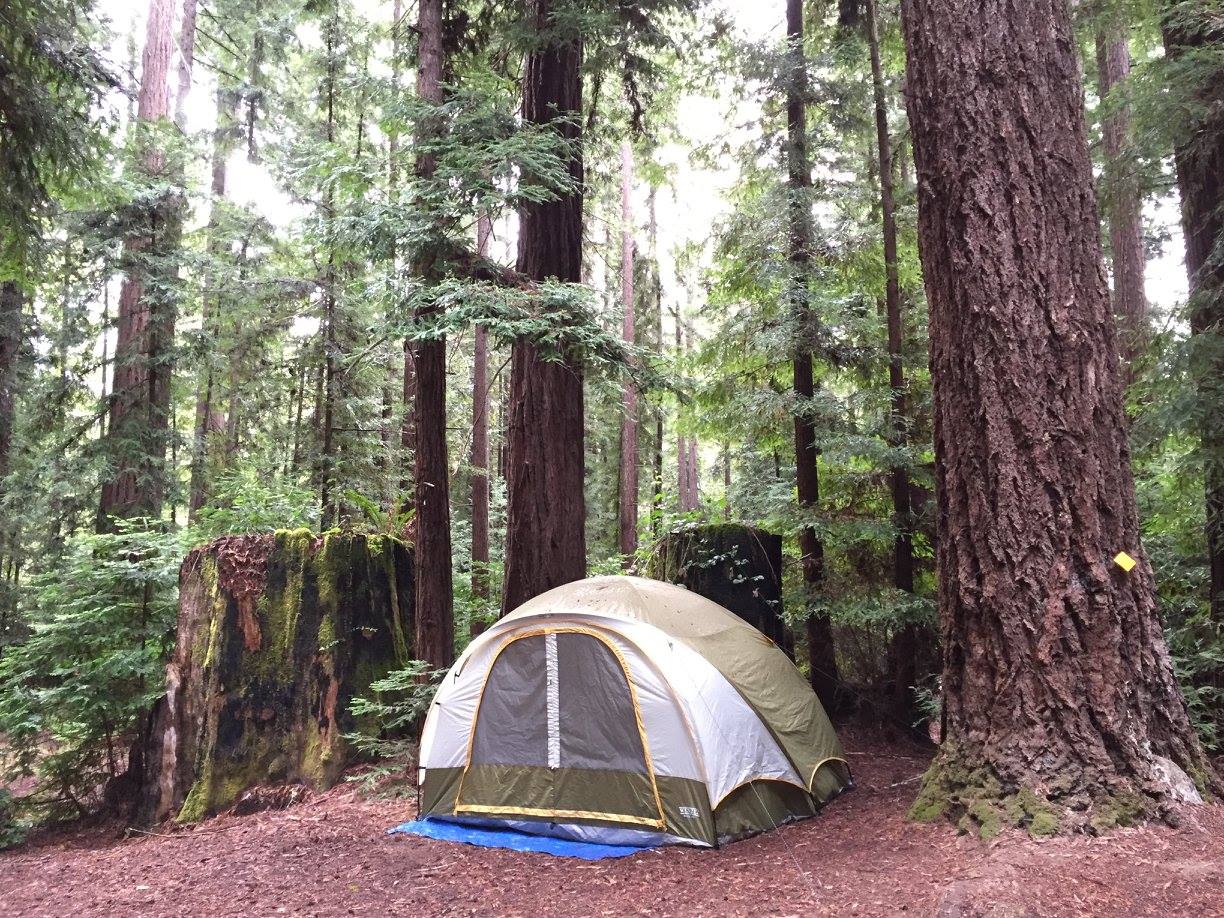 DWeb Camp is a community-built event, so it will be what you make it. We supply the land, some shelter, nourishing food, power, Wi-Fi, and the rest is up to you. We hope you'll bring your own project, share your knowledge, give a concert, host a tea lounge, offer to teach yoga, or lead a creative class. Enlist your friends to come and help.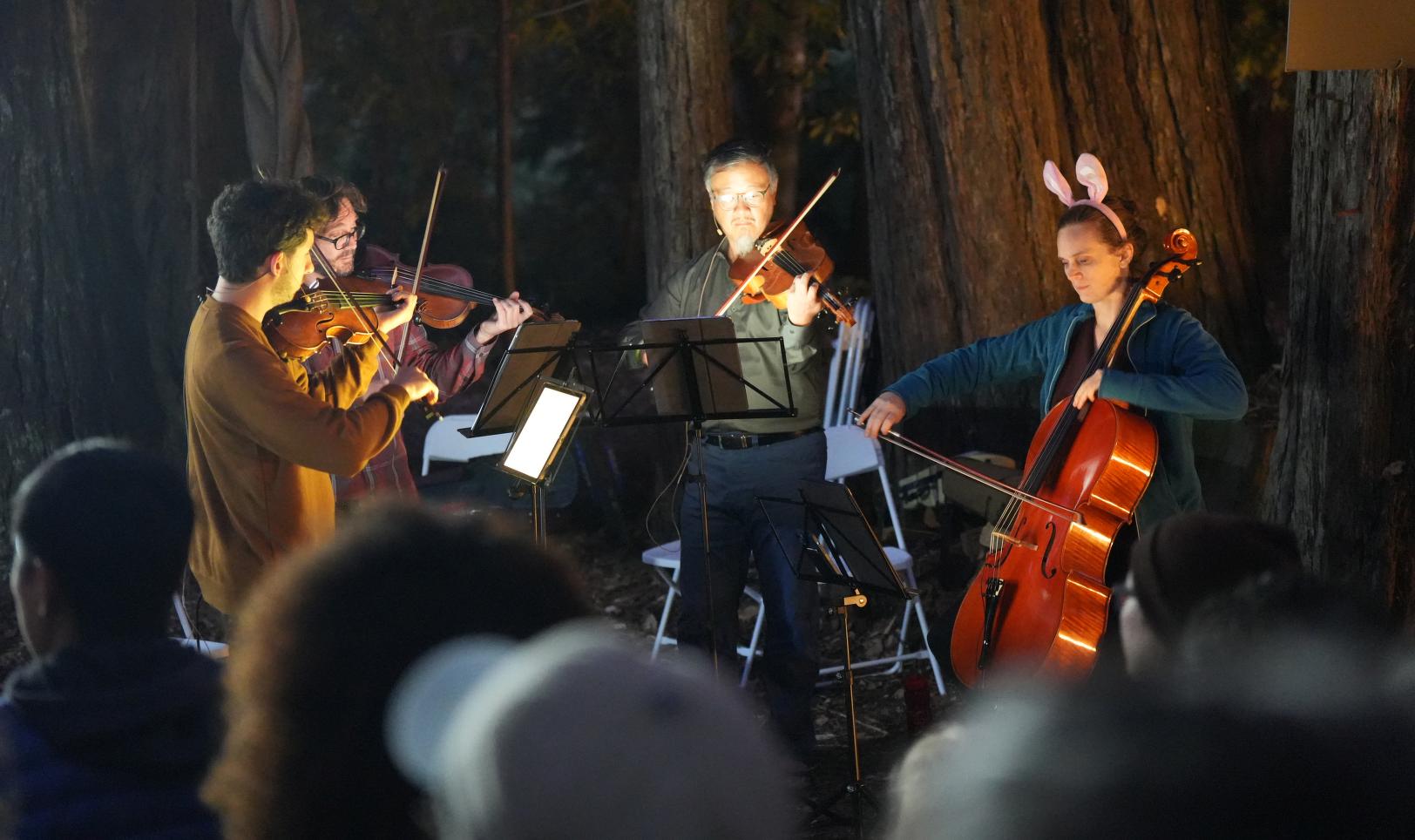 MULTIPLE WAYS TO ENGAGE: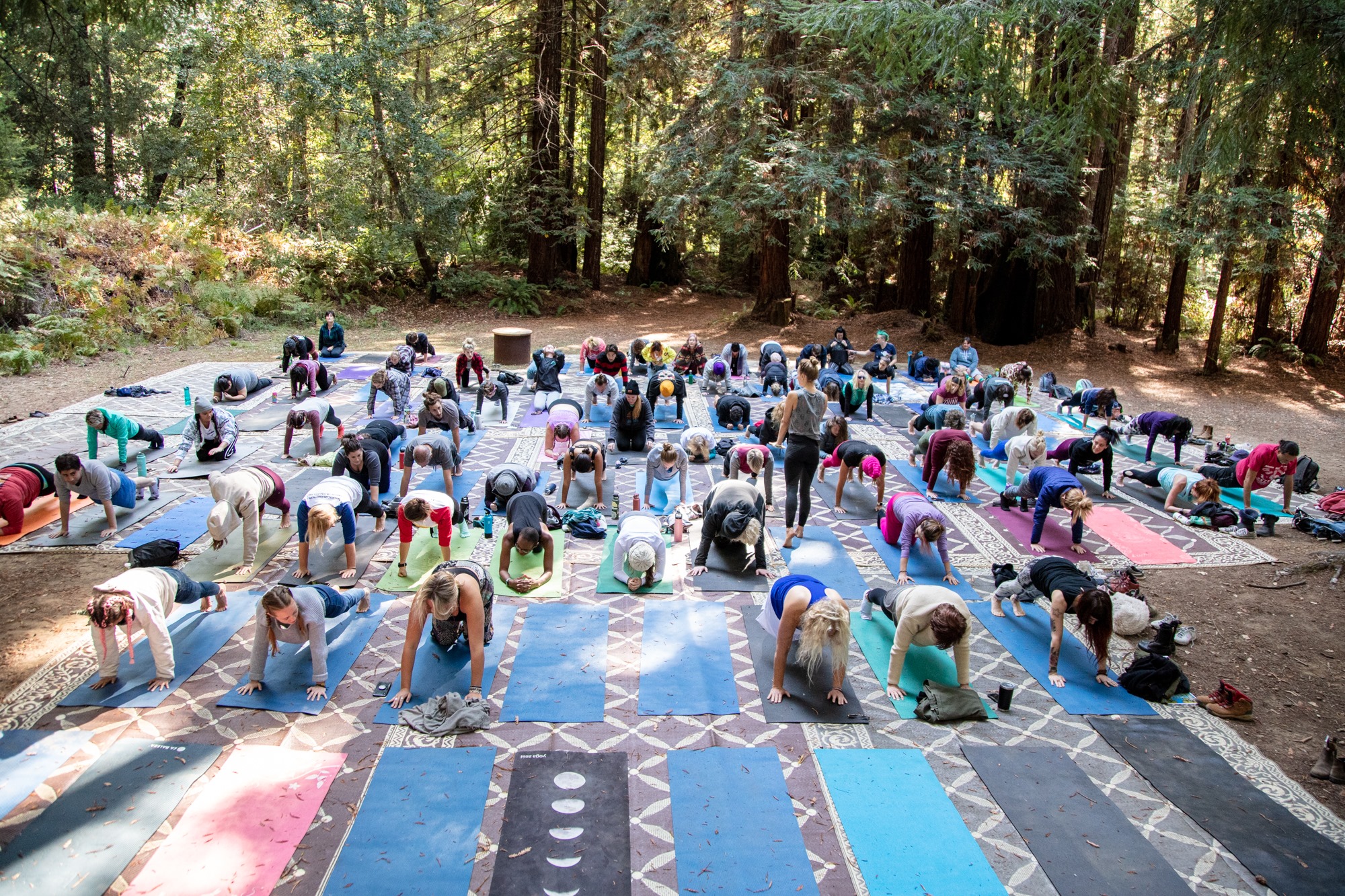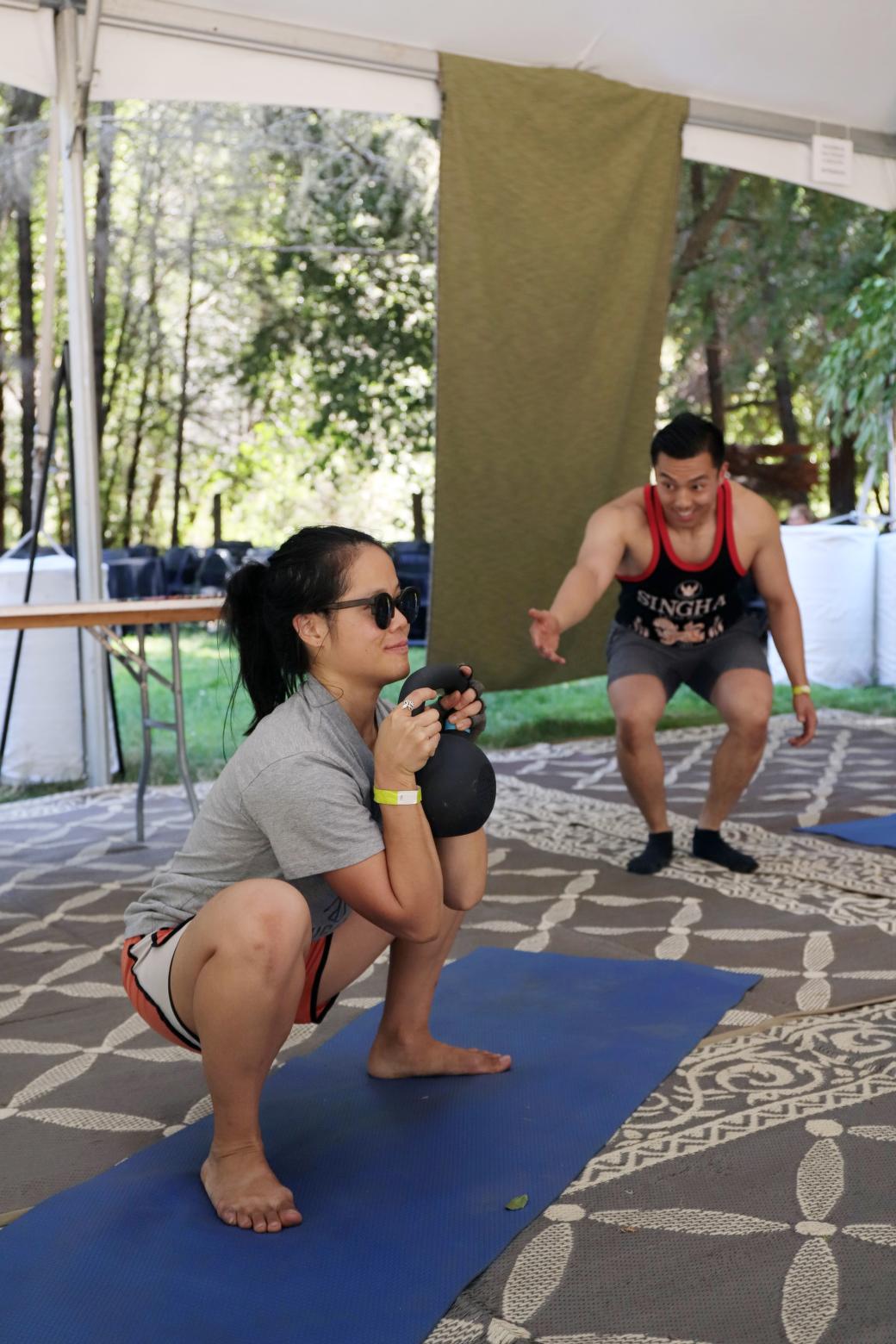 Recharge in Nature: Can you lead us in meditation, yoga, music-making, nature walks, Qi-gong, classes in fermentation, or star gazing? We'll turn the Redwood Cathedral into a center for wellness and contemplation.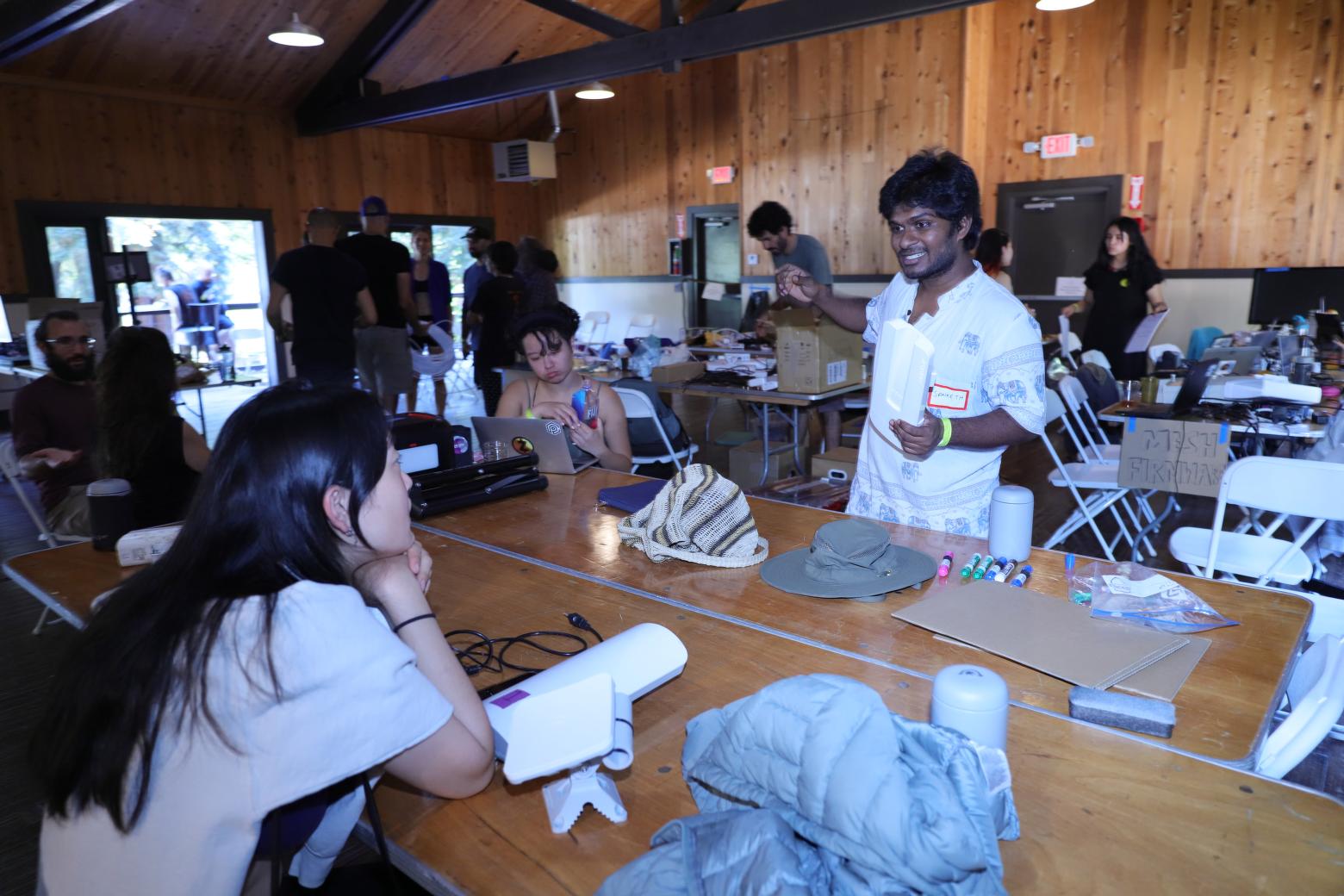 Hack & Collaborate: We're turning the Main Lodge into a Hackers Hall. This is the perfect place to lead a workshop, do a show-and-tell, or build a prototype together. You can sign up for a table, a few chairs and a large monitor in the Hackers Hall. We'll have power and as much bandwidth as possible.
We are also hoping to set up a mesh network throughout the Camp for you to run your apps offline. It's a great way to simulate living and working in a location without internet.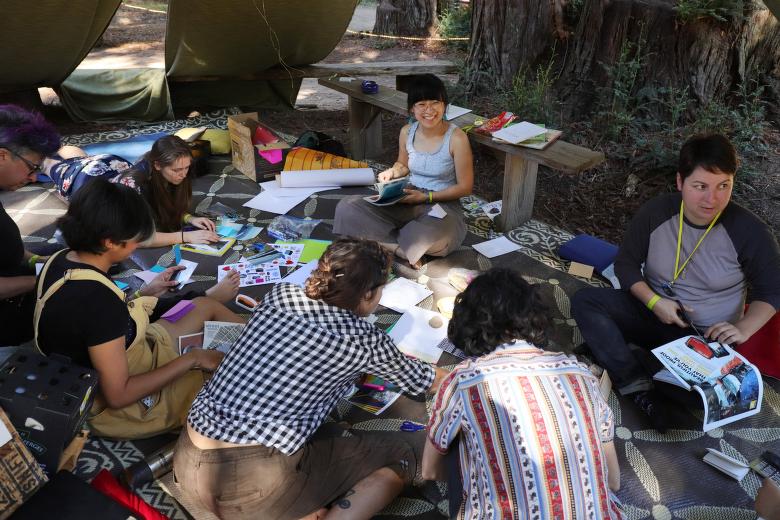 Creativity Zone: literally, the sky is the limit! We'll have a huge field available for big, wild, creative projects. Post your idea so you can enlist allies. The best projects happen when new people come together in unexpected ways.
TIME TO CONNECT: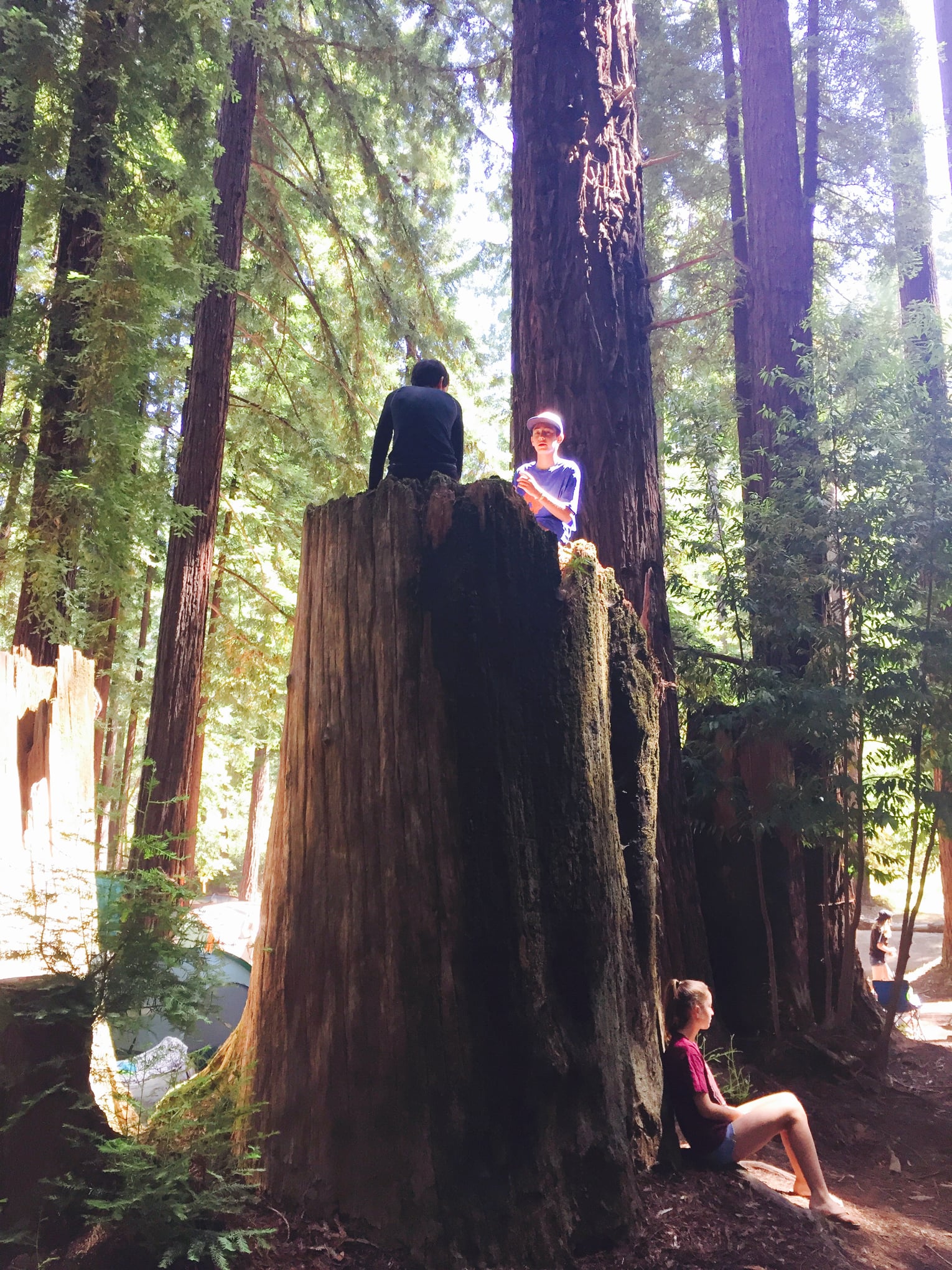 This event is also about connecting to the beautiful California forests and the communities we're building. So every day we'll take a break, hike to the river, or take a nap; learn about native history or join a yoga class.
Each night, expect dinners at sunset, open music jams, bonfires, sing-alongs, movie and game nights, a talent show, and a dance party.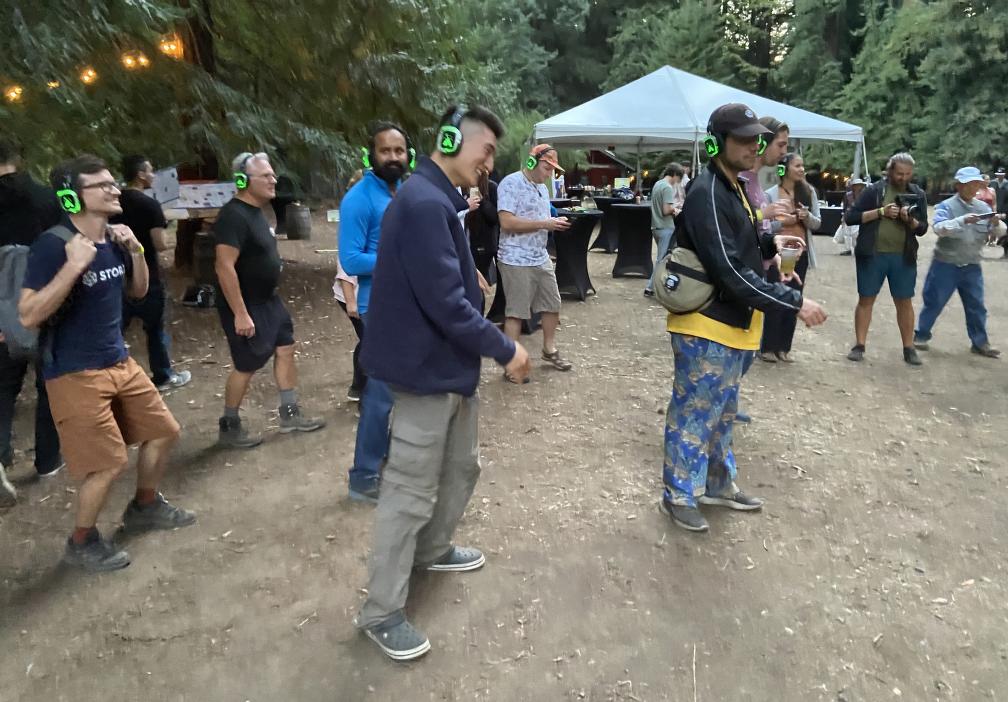 DWeb Camp is ultimately a chance to take a break from your normal routine and explore new terrain, both ideological and physical, inside your mind and outside your door.