People
Project Leads & Presenters
DWeb 2023 Team
Aditi Shah
Content Manager
Aditi Shah
Aditi likes to take walks on the internet. She also enjoys playing with data and has a deep affection for languages.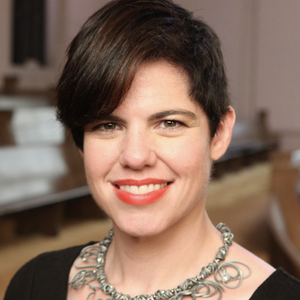 Alexis Rossi
Code of Conduct Team Leader;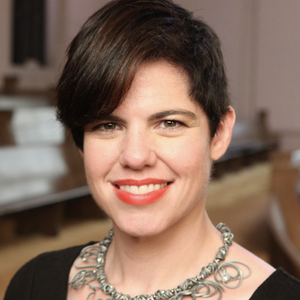 Alexis Rossi
Director of Media & Access, Internet Archive
Code of Conduct Team Leader;
Alexis Rossi manages all aspects of Internet Archive collections work for movies, audio, software, and books, as well as the archive.org web site and social media presences. From 2006-2008, Rossi managed the audio and video collections and Open Library, as well as working on the Open Content Alliance, and the Zotero/IA project. From 2009-2015 Rossi managed internal web crawling projects and the Wayback Machine.
Rossi has been working with Internet content since 1996 when she discovered that being picky about words in books was good training for being picky about data on computers. She spent several years managing news content at ClariNet (the first online news aggregator), worked as the Editorial Director at Alexa Internet, and as Product Manager at Mixercast.
Rossi has an Masters of Library and Information Science, concentrating on web technologies and interfaces, and enjoys making jewelry, dancing, and baking Cookie Smackdown-winning cookies.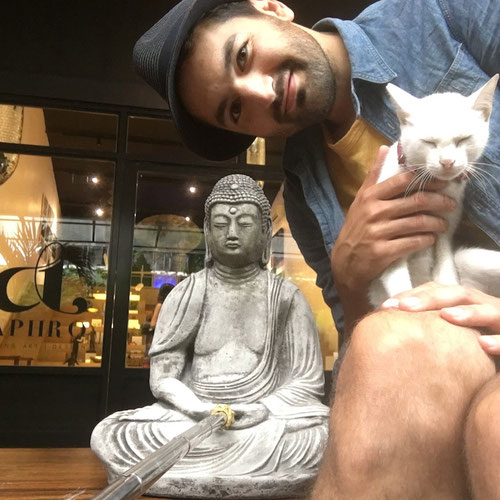 Amir Saber
Lead Craftsman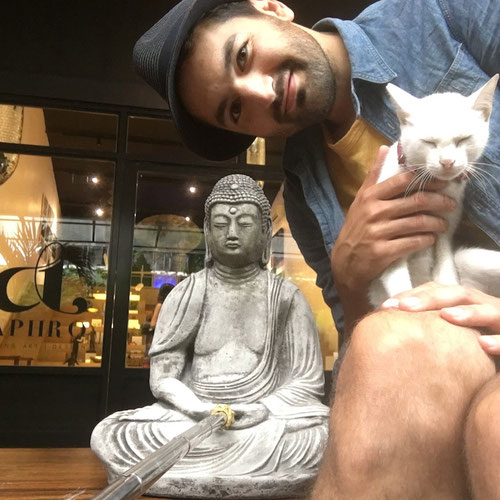 Amir Saber
Director of the Artist in Residence Program, Internet Archive
Lead Craftsman
Amir received his MFA from the San Francisco Art Institute and is a practicing Bay Area artist and educator. Amir's role at the Internet Archive is to connect artist with the collections and to show what is possible when open access to information meets the arts. He is also the founder and director of the Artist in Residence Program at the Internet Archive.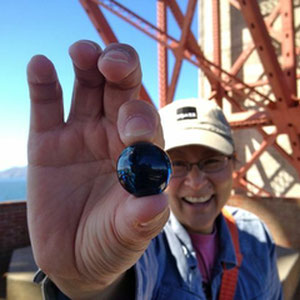 Andi Wong
Space Steward, Youth Programming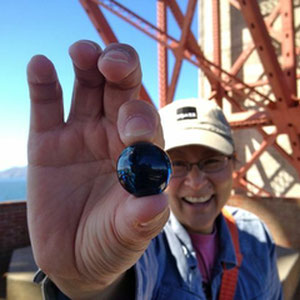 Andi Wong
Teaching Artist/Project Coordinator, ArtsEd4All
Space Steward, Youth Programming
Andi Wong is excited to steward the "BE WATER" Way Station at DWeb Camp, a welcoming place for learners of all ages to create, collaborate, and go with the flow. Andi served as teaching artist and site arts coordinator in San Francisco public schools for over two decades. As project coordinator for ArtsEd4All, she creates curriculum, conducts workshops, hosts film screenings, and organizes participatory community events such as the annual Blake Mini Library book drive for Hamilton Families, Civic Season with Made By Us, and open-ended play with The Blue Marbles Project. Her creative partners include composer/musician Marcus Shelby, First Voice led by artistic directors Brenda Wong Aoki and Mark Izu, The Last Hoisan Poets (poets Genny Lim, Flo Oy Wong and Nellie Wong), Del Sol String Quartet, and the Internet Archive.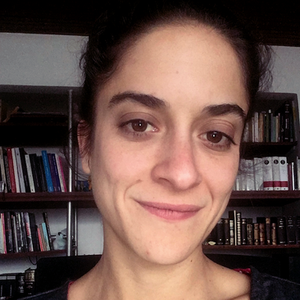 Antonia Bustamante
Content Moderator; Space Steward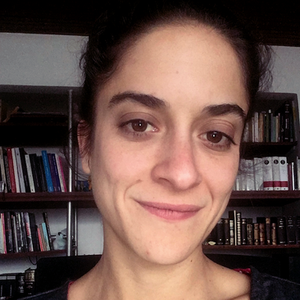 Antonia Bustamante
coder / researcher, EnFlujo
Content Moderator; Space Steward
Audio engineer and coder working around the creative possibilities of programming in artistic and experimental projects. Antonia works as a developer and researcher in EnFlujo, a lab based in Los Andes University (Bogotá, Colombia), and volunteers remotely at DWeb.
She is interested in power and the ways of exerting it, technological appropriation, and digital culture and media, and enjoys error, replica, margin, and doubt.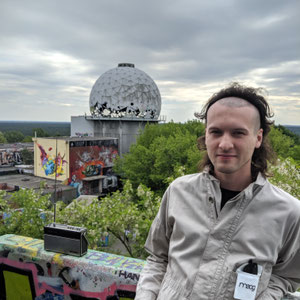 Arkadiy Kukarkin
Technical Director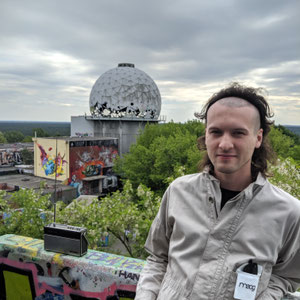 Arkadiy Kukarkin
Decentralized Tech Lead, Internet Archive
Technical Director
Arkadiy has worked on creating sustainable communities on the web for the past decade. He is currently the Decentralized Tech lead at the Internet Archive and has served as Collaborations Coordinator with Protocol Labs and advisor to Ampled, an artist support co-operative. Previously, he was the CTO at Mediachain Labs (acquired by Spotify in spring 2017) and worked on The Hype Machine, an influential music blog aggregator.
Barry Threw
Arts Track Organizer
Barry Threw
Gray Area
Arts Track Organizer
Barry Threw cultivates forward-looking, impactful, boundary-blurring projects engaging culture and technology. He is currently Executive Director with Gray Area, a San Francisco based interdisciplinary hub applying creative action for social transformation. His career has spanned collaborations as an executive, curator, technologist, designer, community organizer, cultural producer, and strategist. His previous leadership positions have generated innovative & influential platforms, products, teams, and businesses spanning art, music, internet, built environment, and experiential & immersive media. He was Director of Software with Obscura Digital, a San Francisco-based creative technology studio specializing in the design and execution of immersive and interactive experiences worldwide. He also played a key role in developing and operating the Vatican Arts and Technology Council, a non-denominational external advisory body for the Vatican, which advanced Pope Francis's goals of environmental stewardship, humanitarian compassion, and spreading experiences of spirituality worldwide through an experimental art and technology lab. He is increasingly sure that integral approaches combining art, technology, and the humanities are necessary for economic, social, and ecological regeneration.
Brady Gill (Honey Bear)
D-Web MC // Organizer; Space Steward, Giant Sequoia Stage/Sapling Stage
Brady Gill (Honey Bear)
Co-Founder and Camp Director, Custom Camps
D-Web MC // Organizer; Space Steward, Giant Sequoia Stage/Sapling Stage
Brady is the Co-Founder and Camp Director of Custom Camps. All of Brady's professional and personal endeavors center around his belief that we should be playing more and worrying less. An artist specializing in community gathering and the spoken word, Brady delights in experiences like D-Web Camp where many different people come together to share and play with each other.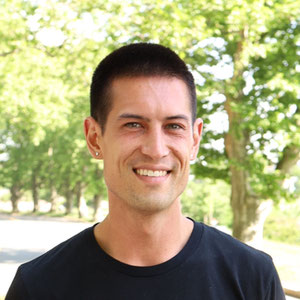 Brian Eggert
Space Steward, Hackers Hall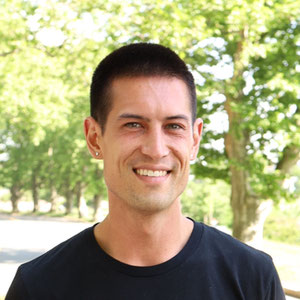 Brian Eggert
Free agent data analyst
Space Steward, Hackers Hall
Brian left a data analyst position at an adtech startup to brush up on his coding skills. He has previously done web design in the non-profit space and a lot of SQL in the healthcare space. He has an MSIS and an MA in Latin American Studies from UT Austin and held graduate research positions at the Benson Latin American Collection and the Social Justice Institute. Brian attended the DWeb Summit: Global Vision / Working Code in 2018 and has followed DWeb's evolution with interest.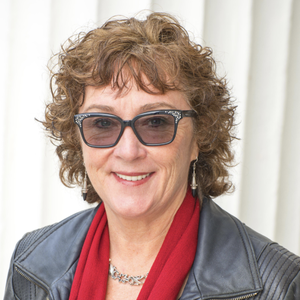 BZ Petroff
Space Steward -- Hospitality & Procurement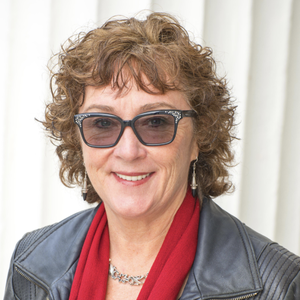 BZ Petroff
Director of Administration and Human Resources, Internet Archive
Space Steward -- Hospitality & Procurement
BZ joined the Internet Archive in October 2016. A veteran of the Animation industry; Lucasfilm, Wild Brain, Pixar and Colossal Pictures, it was her love of books that drove her to work for the Internet Archive. As a life long "people person" she is well suited for her responsibilities in events and people operations for the Archive. When not working, BZ likes to watch baseball, listen to jazz and go running on her beloved Mt. Tamalpais.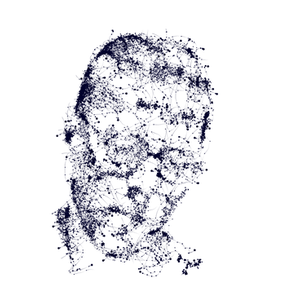 Cent Hosten
Space Steward, Governance Track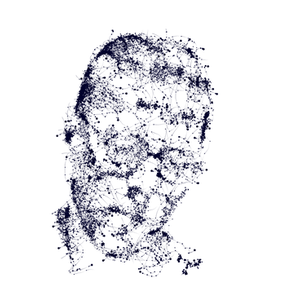 Cent Hosten
Researcher | Community, Metagov
Space Steward, Governance Track
Cent Hosten is a researcher and community manager at Metagov.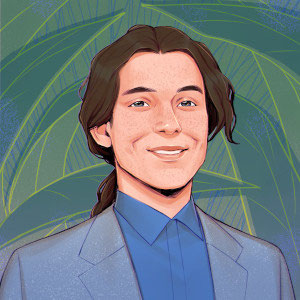 Charles Lehner
Space Steward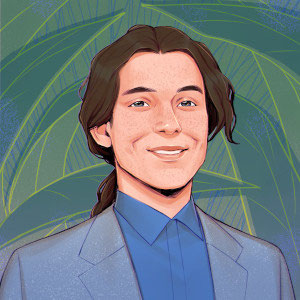 Charles Lehner
Software Engineer, Spruce Systems, Inc.; Secure Scuttlebutt contributor
Space Steward
Charles E. Lehner (~cel) works on free/libre/open-source decentralization technology.

As a software engineer at Spruce, Charles is working on DIDKit, a cross-platform decentralized identity toolkit with a core library written in Rust.

Charles participates in standardization at the World Wide Web Consortium (W3C) - in the Verifiable Credentials Working Group (VCWG), Decentralized Identifiers Working Group (DID WG), and Credentials Community Group (CCG). He also participates in the Decentralized Identity Foundation (DIF) and Internet Identity Workshop (IIW). Charles is a Associate Member of the Free Software Foundation, Associate Member of IEEE (Northeastern USA / Long Island section), and Individual Member of IDPro.

Charles is active on the Secure Scuttlebutt (SSB) network as a contributor and community member. He developed and maintains SSB applications such as git-ssb, ssb-npm and patchfoo.

Charles is excited to be able to help out at this DWeb Camp. He was extremely fortunate to have attended the previous DWeb Camp (2019) and Decentralized Web Summits (2016, 2018). He also attended Funding the Commons Summit (June 2022 / New York, NY).

Charles graduated from University of Rochester (Rochester, NY) with a BSc. in Computer Science, Class of 2015. In 2013 he was a hackNY fellow at ChatID (New York, NY).

Charles also participates in community theatre, at North Fork Community Theatre (Mattituck, NY) and Northeast Stage (Greenport, NY).

SSB ID: @f/6sQ6d2CMxRUhLpspgGIulDxDCwYD7DzFzPNr7u5AU=.ed25519
Collin McClain
Space Steward, Universal Access Amphitheater
Collin McClain
Writer & Researcher, Holochain
Space Steward, Universal Access Amphitheater
Collin McClain is a systems thinker and facilitator interested in the ways that social and technical systems interact. Passionate about cooperative economics and governance they seek to foster alternatives to our communication and information systems which have historically developed from empire. Collin currently works for Holochain as a writer and researcher.
Cristan Gutierrez
Summer Intern
Cristan Gutierrez
Summer Intern, Dweb
Summer Intern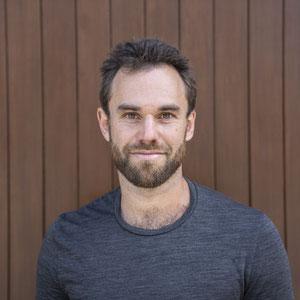 Eric Bear
Dweb Labs Organizer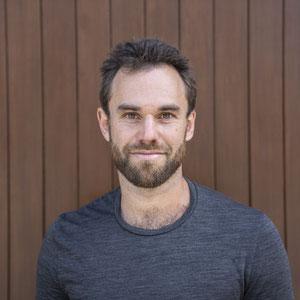 Eric Bear
Director of Ecosystem Growth, Holochain
Dweb Labs Organizer
I grow creative, sensitive, and distributed relational fabric around meaningful things.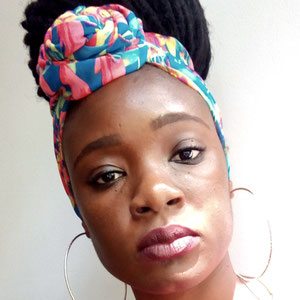 Eseohe Ojo
Associate Producer; Space Steward, Redwood Cathedral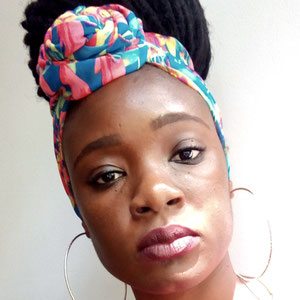 Eseohe Ojo
Policy and Campaign Manager, Fight for the Future, Projects Organizer, DWeb
Associate Producer; Space Steward, Redwood Cathedral
Eseohe Ojo (Ese) is Policy and Campaign Manager at Fight for the Future as well as Projects Organizer with DWeb. She is an Associate Producer of 2022 DWeb Camp. She's worked on various projects involving policy, writing, research and communications with nonprofits on a range of issues including digital rights, the environment, freedom of expression, access to information, academic freedom, gender, democracy, and open government.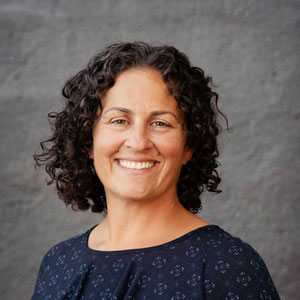 Heather Hurland
Rituals Stage Manager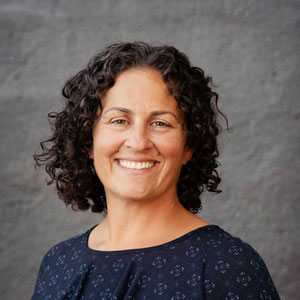 Heather Hurland
Independent
Rituals Stage Manager
Heather Hurford is an advocate for diverse and inclusive workplaces where people have equal access to opportunities and can feel a sense of belonging. She is learning about allyship and how to embody it and enable it in others. She recently started the Inclusion Book Club to take a step in that direction. Her rich and complex experience; from small startups to the giants like Google, LinkedIn and Apple, points to a common need for tools and practices that foster compassion and psychological safety at work. By normalizing and rewarding these values in business, we may unlock potential to tackle some of humanity's greatest challenges. Heather has a regular meditation and mindfulness practice and prioritizes time in nature, community and contemplation.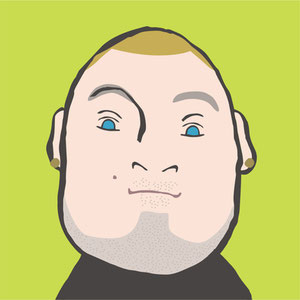 Ian Davis
Space Steward, Unconference Sessions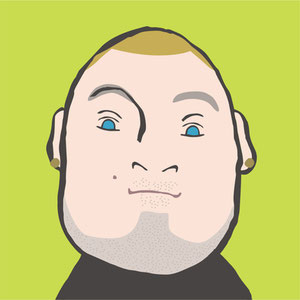 Ian Davis
Founder, Mysilio Co
Space Steward, Unconference Sessions
Ian is a platform / protocol engineer with over a decade of experience building and managing distributed infrastructure. He takes a particular focus on the ethical and social aspects of what he is building, and is an expert in new decentralized, privacy preserving identity and data storage solutions like Decentralized Identifiers, Verifiable Credentials, and Social Linked Data. He participates in the Secure Data Storage working group of the Decentralized Identity foundation, and is passionate about building technical tools and standards that help communities and individuals manage and share their data in a way that promotes consent and autonomy. He is currently building a more cooperative web Mysilio Co.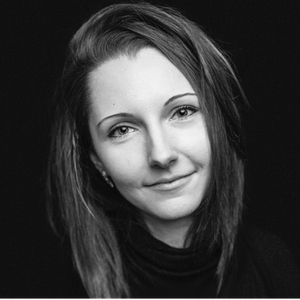 Ira Nezhynska
Creative Director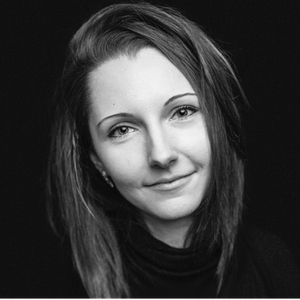 Ira Nezhynska
Creative Director, DWeb Camp
Creative Director
Ira is a designer with a focus on branding for emerging technologies.

Always being on a mission to "made new tech look beautiful and human" she made her way from traditional advertising for huge retail brands to software development for German and Nordic tech scenes, to — since early 2018 — designing for decentralized web.

These days she helps Web3 creators connect with their early adopters through the language of share and color. Additionally to her work on brand development at Jolocom and DWeb, she organizes (occasional) DWebDesign meetups in Berlin.
Jackson Morgan
Space Steward, Universal Access Amphitheater
Jackson Morgan
Founder, O.team
Space Steward, Universal Access Amphitheater
Jackson Morgan is the founder of O.team, a consulting firm focused on the decentralized storage network, Solid.
Kelsey Breseman
Head Weaver
Kelsey Breseman
Civic Science Fellow, Environmental Data & Governance Initiative
Head Weaver
Tlingit, forest person, engineer, and activist. Working on environmental data justice and communities' right to know about and be protected from toxics in their environment. Moonlighting as data director for a universal healthcare ballot initiative. Always interested in how tech tools shift the balance of power.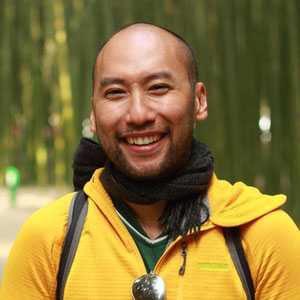 Kev Nguyen
Associate Producer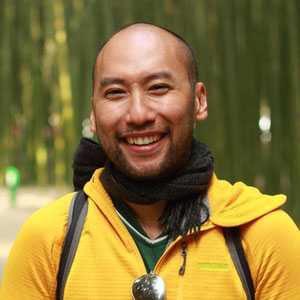 Kev Nguyen
@lightandluck, Potluck - Hoài Nam, DWeb Team
Associate Producer
void temporarily made human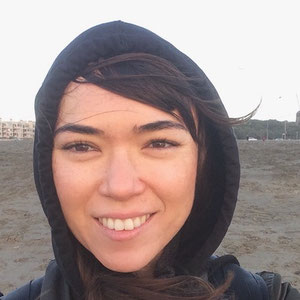 Mai Ishikawa Sutton
Director of Fellowships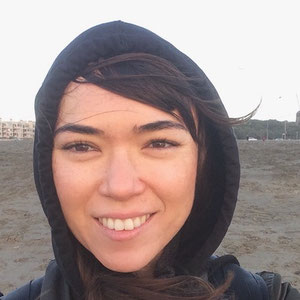 Mai Ishikawa Sutton
organizer, writer, COMPOST/Distributed Press
Director of Fellowships
Mai Ishikawa Sutton is founder of COMPOST magazine, contributor at Hypha Worker Co-operative, and an organizer and writer focused on the intersections of human rights, solidarity economics, and digital commons. They were a steward/community organizer with the People's Open Network, DWeb Camp 2019 Associate Producer, and Digital Commons Fellow with Commons Network. Formerly, they were the Community Engagement Manager at Shareable. Before that they were with the Electronic Frontier Foundation advocating for the public interest in international intellectual property policy.
Mariah Villarreal
Space Steward
Mariah Villarreal
Independent
Space Steward
Mariah is passionate about learning, free culture, and software freedom. Rooted in community and transformative justice, she wants to help foster a digital learning ecosystem which prioritizes our individual and collective agencies. They are dedicated to promoting lifelong learning, creative expression, and equitable access to information.
Matt Jurenka
Space Steward, Thunder Salon
Matt Jurenka
Freelancer, Jurenka Software LLC
Space Steward, Thunder Salon
I am a freelancer that specializes in fullstack Rust and TypeScript blockchain development. Looking for projects at the moment, please contact me through my website. www.matthewjurenka.com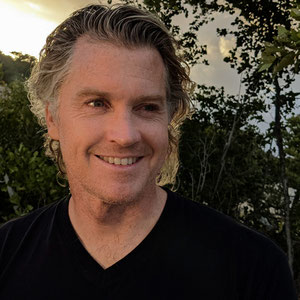 Matthew Schutte
Space Steward, Thunder Salon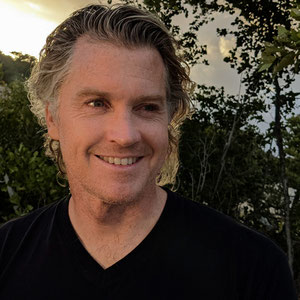 Matthew Schutte
Partnerships, Holochain
Space Steward, Thunder Salon
Expert Surfer / Non-expert Musician / Facilitator / Speaker / Philosopher / Systems Design Consultant.
In this Decentralized Web world, I have worked primarily on the communications side of things (with additional work on community / business models and high level application architecture) but am presently diving deeper into software development because I want to be a bit more hands on in exploring the new applications and patterns that are becoming possible with the maturation of Holochain and other p2p protocols/frameworks/applications.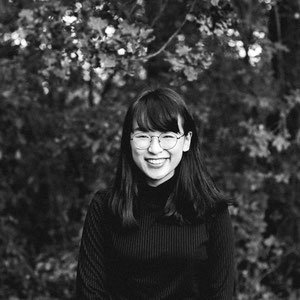 ngọc triệu
Steward, Design Track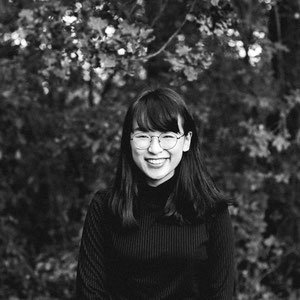 ngọc triệu
Superbloom | Decentralization Off the Shelf
Steward, Design Track
ngọc triệu practices design and research as an intervention to address and reform asymmetrical power relations through the lenses of decoloniality and decentralization. Her work focuses on the intersection of human-centred design, digital rights, and public-interest technology. ngọc is passionate about user advocacy, co-creation, and equal access to knowledge. Whether she is distilling data into insights that inform design decisions or developing a new UX pattern for distributed systems, ngọc collaborates closely with tech funders, designers, developers, and researchers to ensure usability, security, and safety for marginalised and vulnerable communities.
Currently, ngọc works as a design researcher at Superbloom (previously known as Simply Secure), a design non-profit that leverages design as a transformative practice to shift power in the tech ecosystem. She's also a maintainer of Decentralization, Off the Shelf, an initiative focused on creating resources and providing design support for practitioners in decentralization.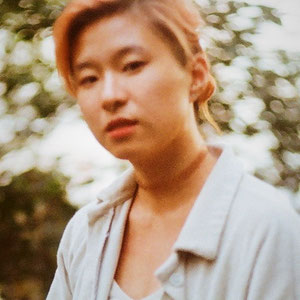 riley wong
Space Steward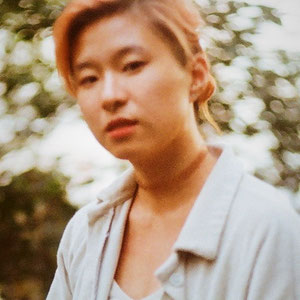 riley wong
staff research scientist, metagov
Space Steward
riley wong researches distributed cooperatives and community governance models, with interests in public goods and the commons, solidarity economies, peer-to-peer systems, interdependence, and emergence. they're also exploring applied cryptography and privacy preserving identity systems.

they have previous lives in machine learning at google, investigative journalism at propublica, and qtbipoc community organizing. they are based in nyc and enjoy painting, making music, building synthesizers, and writing.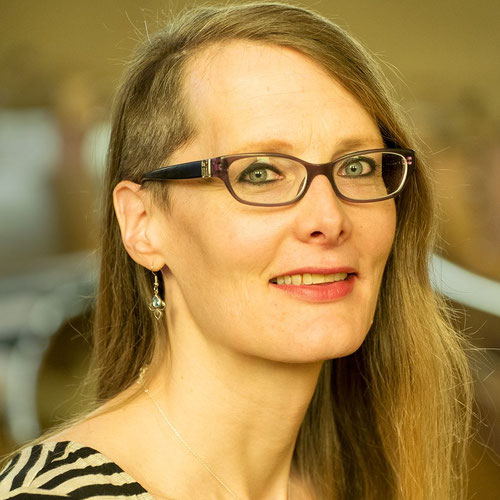 Tracey Jaquith
Code of Conduct Team & Website Engineer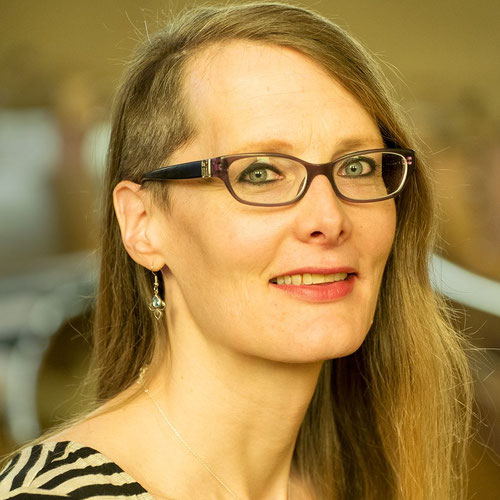 Tracey Jaquith
founding engineer and system architect, Internet Archive
Code of Conduct Team & Website Engineer
Tracey Jaquith is a founding engineer and system architect for Internet Archive since 1996, writing multi-threaded servers, crawlers, and more. She wrote the "what's related" services that ultimately led to Alexa Internet's acquisition by Amazon. An inventor with two patents, she is the Archive's longest tenured employee after founder, Brewster Kahle.
In 2000, Jaquith left for four years to be the technical lead and founding engineer at a financial startup focusing on more efficiently trading convertible bonds.
Recently, Jaquith rewrote Internet Archive's TV recording system as an open source single server system, capable of preserving 75 simultaneous 24×7 channels, and developed the Television Archive's "full stack" first and second versions. For more than a decade, Jaquith held primary responsibility for archive.org and its full stack infrastructure, later launching a fully responsive "Version 2" of the archive.org website —migrating to jQuery, bootstrap, LESS, modern faceting, ElasticSearch, postgreSQL and more. She is leading the core infrastructure migration to Docker for archive.org's in-house AWS and S3-like system. Open Libraries services will rest upon the infrastructure Jaquith is designing.
Jaquith's first job was at Xerox PARC, writing core low-level C-language image processing and comparison algorithms using novel computational geometry based on research from her Master's degree.
Jaquith holds a Master's and Bachelor's in Computer Science from Cornell University where she focused on machine vision, robotics and mathematics. Jaquith presents at conferences (Demuxed 2016, MozFest) and is a regular guest lecturer at colleges about news and broadcast technologies.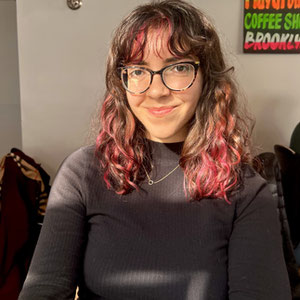 Val Elefante
Space Steward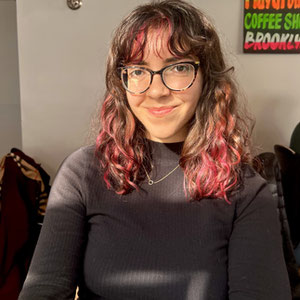 Val Elefante
Co-founder / Head of Community, Reliabl, Lips
Space Steward
Val (she/they) is a writer, filmmaker, and Co-founder / Head of Community at Reliabl. Reliabl is a feminist technology company building more equitable and participatory moderation systems for community platforms, which have been successfully implemented on live applications including Lips (lips.social). Lips is a social commerce platform for women, non-binary, & LGBTQIA+ creatives to share their work without biased censorship or harassment developed by the same team behind Reliabl.

Val is also a researcher at The Metagovernance Project and reState Foundation where she collects, studies, and builds tools and practices for community self-governance in online and offline realms. She also teaches yoga and lives in Brooklyn, New York.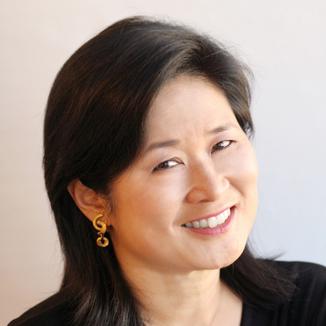 Wendy Hanamura
DWeb Camp Event Producer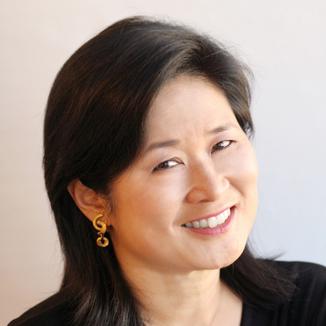 Wendy Hanamura
Director of Partnerships, Internet Archive
DWeb Camp Event Producer
Wendy Hanamura is the producer of DWeb Camp. She was the master juggler of the DWeb Camp 2019, 2022, Decentralized Web Summits 2018 and 2016.
She is a storyteller for social change.
As Director of Partnerships at the Internet Archive, Hanamura uses her communication skills as a veteran journalist and leader in non-profit media to share the remarkable mission of the Internet Archive—providing people everywhere with unfettered access to knowledge.
Will Howes
Space Steward, Hackers Hall
Will Howes
Reed College Student
Space Steward, Hackers Hall
Will Howes is a Computer Science major at Reed College. He is a recurring volunteer at the Aaron Swartz Day International Hackathon and presented his experience with high school activism at the 2021 event. Will is excited to facilitate participation and engagement in the DWeb community and to make more friends in along the way. In his free time, Will likes to go for runs and read, among other things, the plot summaries of movies on Wikipedia.
Coming
Wendy Hanamura
Internet Archive
Bryn Bellomy
Jay Carpenter
Desert Blockchain LLC
Joseph Lacey
Kate Sills
Software Engineer
Michael Dougherty
Holochain core developer
Nigini Oliveira
Carl Gorringe
Michael Emel
StreetwearDAO | RegensDAO
Gabriel Chartier
Jackson Morgan
O.team
Rob Morris
funDAOmental
Seph Gentle
Replica
Steven Elleman
Christine Lemmer-Webber
Spritely Institute, CTO
Morgan Lemmer-Webber
Digital Bazaar
Ese
DWeb Team
Jonathan Bryant
Noah Chon Lee
Michael Toomin
Invisible College
Christy
Rich Bodo
Cindy Chu
Guo Liu
Matters Lab
Sandro Hawke

Joy Zhang

BLOOP, backed by Filecoin Techstars

Theodore Keloglou

Chaitin School

Hackerm0m / aleatoric_ops (Meredith)

Limari Navarrete

Decentralized Identity Foundation

Xiaowei Wang

Logic School

Golda Velez

3Box/Ceramic, Cooperation.org

Steven McKie

Managing Director/Researcher at Amentum Capital

Byoengjun Moon

Mainstream Labs

patcon

g0v.london

jiangplus

Alexis Rossi

Code of Conduct Team and Director at Internet Archive

Iota Chan

Jordan Gray

@starpause

Georgie

Replica

Nguyen Van lam

Ty

Sillyz.Computer

Ira Nezhynska

Protocol Labs

Oren Robinson

Member, May First Movement Technology Cooperative

Mary Camacho

Holochain

Tibet Sprague

Hylo & the Collaborative Technology Alliance

mariah villarreal

Erik Duemig

Sarah Ingle

phước hữu nguyễn (kev)

Potluck - Hoài Nam, Relinquish

mark seiden

Internet Archive, Columbia University

Trav Fryer

Autonomic Cooperative

May Wang

John N. Kelly

Deliberative Design

Nicholas Brigham Adams

Goodly Labs, Public Editor, Atlanta HEARTH

Stephanie Asmar

Clovyr

Wesley Merkel

Clovyr

Rishi Balakrishnan

Software Engineer at Oasis Labs

Holmes Wilson

Quiet (tryquiet.org)

mai ishikawa sutton

Antonia Bustamante

enflujo.com

Brynn O'Donnell

Filecoin Foundation for the Decentralized Web

Kaitlin Donovan

Filecoin Foundation for the Decentralized Web

Harlan Wood

TrustGraph / CoreNexus / Holochain

Arkadiy Kukarkin

Internet Archive

Megan Prelinger

Prelinger Archives

Rick Prelinger

Prelinger Archives

Bruce Baumgart

Retired; former Internet Archive Employee; Stanford A.I.Lab 1970s archivisit

John Ryan

Mary Lou Jepsen

CEO & Founder of Openwater (www.openwater.cc)

Brewster Kahle

Internet Archive

Mary Austin

SF Center for the Book

ngọc triệu

Superbloom | Decentralization, Off the Shelf

Chad O

Aha Labs

Danny O'Brien

FFDW

Jean-François Noubel

HOLO

Peter Van Garderen

Orcfax

Lia Holland

Campaigns and Communications Director at Fight for the Future

Willem Wyndham

Co-founder Aha Labs

Greg Slepak

okTurtles Foundation Inc.

Stefan Magdalinski

Senior Tech Lead, Filecoin Foundation

Kelsey Breseman

Environmental Data & Governance Initiative

F. Randall Farmer

ED, Spritely Networked Communities Institute

Silona Bonewald

Brian Behlendorf

Kurt Opsahl

Filecoin Foundation

Clara Tsao

Filecoin Foundation

Olivia Sigler

Filecoin Foundation

Meghan Gavis

Filecoin Foundation

Jia (Carol) Xu

Co-founder of The Present Of Work

Mark Hechim

Megan Klimen

Filecoin Foundation and Filecoin Foundation for the Decentralized Web

Marta Belcher

Filecoin Foundation and Filecoin Foundation for the Decentralized Web

Rock Zhan

Founder of VPN3.io

Ian Davis

Filecoin Foundation, Mysilio

Hunter Treseder

Head of Social Impact Programs, Filecoin Foundation

Christian M. Koch

Landano

Eric Harris Braun

Holochain/Holo

Catherine Stihler

Creative Commons CEO

Matthew Jurenka

Freelance Blockchain Developer at www.matthewjurenka.com

John Kunze

ARK Alliance

Santiago Bazerque

Hyper Hyper Space

Marlene Ronstedt

Hyper Oracle

Julio Monteiro

Neighbourhoods

Emaline Friedman

Neighbourhoods

Wesley Finck

Neighbourhoods

Farley

Noisebridge, Open Knowledge Map

Coelti (Poet)

Xin Liu

Builder at Planetable.xyz

Yi Han

Designer at Planetable.xyz

Sid Sthalekar

Neighbourhoods

BZ Petroff

Internet Archive

Matt Zumwalt

Tergar Institute

Josh Ford

NEAR Protocol

Benedict Lau

Hypha Worker Co-operative

Yurko Jaremko

Hypha Worker Co-operative

Andi Argast

Hypha Worker Co-operative

Cameron Fyfe

Hypha Worker Cooperative

Kathryn Bates

Del Sol Quartet

Charlton Lee

Del Sol Quartet

Hyeyung Sol Yoon

Del Sol Quartet

Benjamin Kreith

Del Sol Quartet

Ryan Betts

Fission

Carrie

Okthanks

John

Guardian Project

Tiff

Guardian Project

Chris Lewis

Public Knowledge

Jenny Fan

Metagov

Mark Graham

Travis Vachon

Mysilio + web3.storage

Tani Olhanoski

Mysilio

Laurie Penny

Chaotic Good

Tom Voltz

UsefulBots

Spencer Chang Independent Researcher

Ronen Tamari

Common SenseMakers | Hebrew University of Jerusalem

bengo

Gia Luna Goering-Moran

Kelly Neuner

Design Futures Initiative & SheFi

Kathy Ketman

James Baicoianu

Stability.ai

Cent Hosten

Metagov

Trevor Grant

Read Write Own

Nathan Ray

Read Write Own

Renate Hennig

Luke Miller

Metagov

Jamie Joyce

Internet Archive / Society Library

Dazza Greenwood

Civics.com & law.MIT.edu

Will Howes

Reed College '23

Tim Glorioso

Mark Nadal

https://gun.eco

Aslan Nadal

Rocklin Nadal

Henry

CTO of RSS3

Anni

Cofounder of RSS3

Atlas

Cofounder of Crossbell

Humphrey Obuobi

LETS Studio

Antoine McGrath

Denise Duncan

Amplica Labs. Contributors to DSNP and Frequency.

Wes Biggs

Amplica Labs. Contributors to DSNP and Frequency.

Alice Scope

Vellum LA

Nick Sweeting

ArchiveBox.io founder

Rithikha Rajamohan

V6A Collaborative

Dan Finlay

MetaMask

Tomasz Kolinko

Joyce Searls

Ostrom Workshop, Indiana University

Doc Searls

Ostrom Workshop, Indiana University

Jack Cushman

Harvard Library Innovation Lab

Sawood Alam

Research Lead, Wayback Machine, Internet Archive

Val (she/they)

Metagov, Lips/Reliabl

riley wong

staff research scientist at metagov

Vlad Grichina

web4 hacker

Guillem Córdoba

darksoil studio

Heather Hurford

Ajay tallam, regeneration pollination

Brenton Cheng

Internet Archive

Teo Cheng

University of Washington

Joshua Tan

Metagov

David Thompson

Spritely Institute

Krista

Storj

Kevin

Storj

Dominick

Storj

John

Storj

Barry Threw

Gray Area

Christina Bowen

Socialroots

Nicole Klau Ibarra

The IKIGAI Project

Garrett Young

The IKIGAI Project

Roxi Shohadaee

Gray Area, habRitual, Design Science Studio

Zacchae

Synaptics

Alex Toutant

Matthew Schutte

Holochain

Tatiana Tarasova

Matt

Verse Communications : Nos.Social / Planetary

Shaina

Verse Communications : Planetary / Nos.Social

Duke Jones

Holochain DPKI (Deepkey)

Meredith Pallante

Filecoin Foundation

Philliph Drummond

Superbloom Design

Kegan Dougal

Matrix.org

Yilan Huang

Travis F W

BaseParadigm.com

Ilya Kreymer

Webrecorder

Tessa Walsh

Webrecorder

Ed Summers

Webrecorder

Henry Wilkinson

Webrecorder

Sua Yoo

Webrecorder

Lorena Ramirez-Lopez

Webrecorder

Collin McClain

Writer and Researcher - Holo / Holochain

Paul d'Aoust

Writer and Developer - Holo / Holochain

Mark Franks

Head of Developer Relations - Holo / Holochain

Cody Harris

Seattle Community Network

Allison Duettmann

Foresight Institute

Eugene Leventhal

Metagov

Matt

vlcn.io

Esther Jang

University of Washington / Seattle Community Network / Local Connectivity Lab

Parker McCurley

Co-Founder, Decent

Nicolaus Sherrill

Design Workstream Leader, Decent

Chris Dancy

Software Engineer, Decent

Ashley Caines

Contributor, Decent

Sam Liebeskind

New Public

Joe Thornton

Dmitri Zagidulin,

DecentSocial Conference, MIT DCC, W3C SWICG

Sergio Valdes Garcia

Copincha co-founder

Jim Fournier

JLINC Labs

Surya Kramer

Tru

Ryan Taylor

Zachary Larson

Janna Frenzel

Timid Robot

Creative Commons

Hayley Anna

Blockchain Law for Social Good Center

Ross Schulman

Electronic Frontier Foundation

Tim Glorioso

Adit Dhanushkodi

Young Wong

ArtsEd4All

Hester Bruikman

Colten Jackson

Lookalive Software

Cooperative Security

Ravon ruffin

Head of community initiatives new public

Aza Raskin

Co-Founder, Earth Species Project & Center for Humane Technology

Justin F. Knoll

Neighbourhoods

Philip Rosedale

Second Life

Aldo Kempen

Arun Mannuru

Jonny Howle

Sarah Philips

Fight for the Future

Andrea Mills

Executive Director, Internet Archive Canada

Louisa Cohen

Communications and Partnerships Coordinator, Internet Archive Canada

Aaron Brodeur

Holochain, Hylo

Verse Communications PBC: Nos Social + Planetary

Viktor Zaunders

darksoil.studio

Val S. K.

Future Proof

Ferananda Ibarra

Director Commons Engine

https://bio.link/ferananda

Rob Christopher

Ali Nazari

Rand Marsh

Founder, GoldAR

Liz Sweigart

Andrew Chou

Digital Democracy + Manyverse

Anh Le

Seph Gentle

Subhashish Panigrahi

O Foundation

Amber Gallant

iSchool at the University of British Columbia

Alexander Green

Persona

Sarah Grant

Radical Networks, Weise7 Berlin

Kanyon CoyoteWoman

Indian Canyon Nation + KKLLC

Tatsuya Sato

Tommi

Josh Stroud

Software Engineer, Code for America

Bret Warshawsky

Alan Ransil

Yavuz Selim Kıyak

Gazi University Faculty of Medicine

Gonzalez

Jacky Zhao
Independent Researcher

Mix - Āhau
Scuttlebutt

fauno (he/him, Sutty)

Alex (they/she)

Holochain community member

Liz Steininger

Least Authority

Qianqian Ye

Ael

g0v contributor

Jason Morton

Zkonduit

Camille Nibungco

James Gondwe

Centre for Youth and Development

Nicolás Pace

Association for Progressive Communications

Luisa Bagope

MarLu Creations

Brad DeGraf

Nao.is

Saqib Sheikh

Project Director, Rohingya Project

Rez Khan

Eric Bear

Holochain, darksoil studio, dWeb Labs

Barbara Gonzalez Segovia

Digital Democracy

Leo Glisic

Founder & CEO, Maitri Network

Lawrence Wang

Scott Garrison

Paul Krafel

Benson Tilya

Saving Africa's Nature

Peersky Browser

Sheley Gomes

Intervozes

Glenn Poppe

meem

Wendy Seltzer

Tucows

Norbu Snow Shiva

Shiyi Mu

Maurice Haedo Sanabria

Co-founder of Copincha

David Phillips

Stacco Troncoso.

DisCO.coop. Co-founder, worker-owner

Blake Stoner

Founder of the Vngle Grassroots News Agency & Fellow at Stanford & USC's Starling Lab for Data Integrity

Anna Yelizarova

Future of Life Institute

Rebecca Ackerman

Charles E. Lehner

Long Island - New York

Peter 'ribasushi' Rabbitson

Yilan Huang

Grant Gallo

eQaulitie

Limari Navarrete

Sr. Director of Community Engagement - Decentralized Identity Foundation

Nicolas Luck

co-founder of AD4M & Coasys

Josh Parkin

co-founder AD4M & Flux & Coasys

B Cavello

Aspen Digital

Rob Lach

Love Computing

Ali Nolin

Christian Tschudin

University of Basel, Switzerland

Homin Luo

Arthur Brock

Holochain

Timo Carlin-Burns

Holochain

Robert WebQ

Marcela Guerra

PSP and AudioNovella community studio

Risper Arose

Lindsay Walker

Brandon King

Isa Herico-Velasco

Christopher Velasco