Location

Walk Among Giants
Nestled among the towering redwoods, Camp Navarro stretches across more than 200 acres of woodlands with the Navarro River meandering through the trees. This private camp is 2.5 hours north of San Francisco, and just 11 miles from the beautiful Mendocino coast. To get there, you drive through the Anderson Valley along a road dotted with wineries and historic lumber towns. Once on site, we'll hack in the Lodge and eat our meals outdoors in a meadow surrounded by ancient oaks and redwood.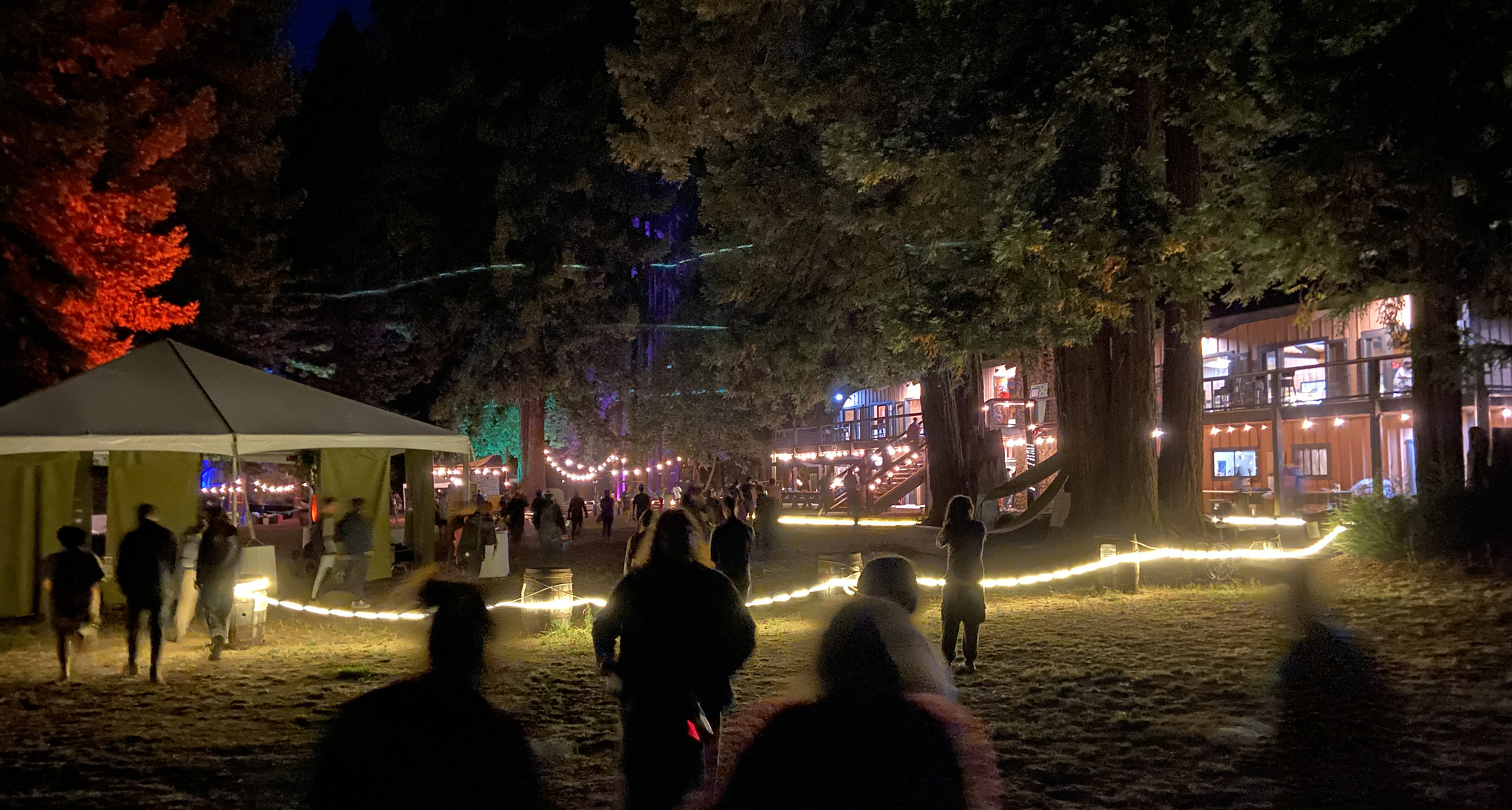 Historic Camp
In the early 1900s, the site began as a lumber camp for the Albion Lumber Company, then was transformed into a Boy Scout camp for sixty years. Today, this private event site features 32 cabins, 12 Adirondack (Open Air Cabins), deluxe teepee tents decked you with mattresses & comfortable bedding. There is a Great Hall in the Main Lodge for hacking; stages for movies and music; a fire circle, redwood cathedral, archery range, climbing wall, and myriad spots for workshops, talks, conversations, pop-up art exhibits and large-scale activations.
We'll also have a round-the-clock Tea Lounge where you can just hang out and relax. Your retreat in the redwoods.
See an illustration of the camp map here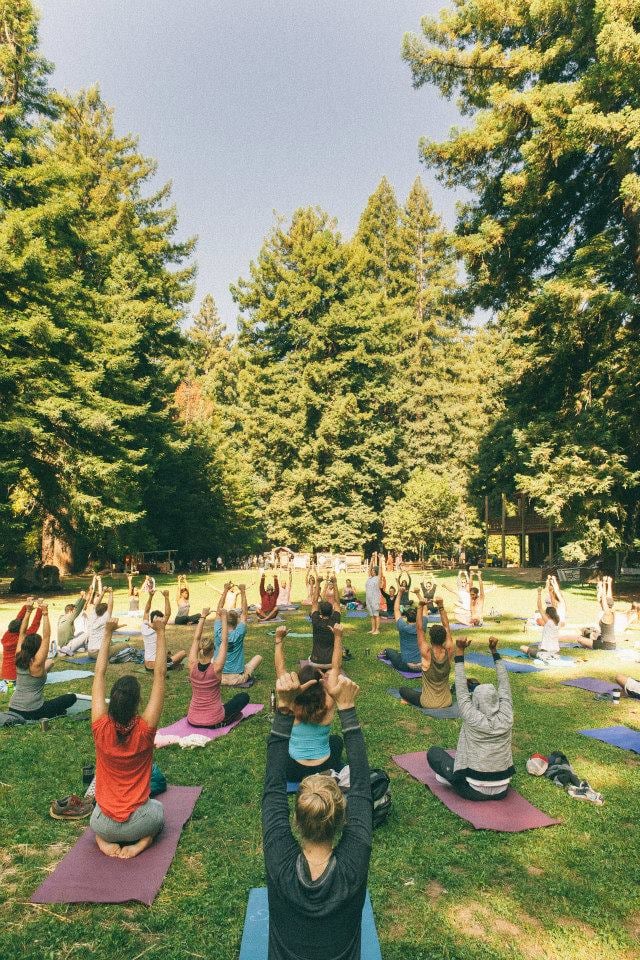 The Environment
Navarro is blessed with perfect summer weather, with temperatures ranging from 85 to 56°F degrees (29-13°C.). There is almost no chance of rain; in fact, the area is suffering through a historic drought, so the swimming holes and river may be low. Daytime will be hot – so bring shorts, t-shirts and sandals. But when the sun sets, you'll want to have layers of clothing, plus shoes suitable for hiking up the hills for some spectacular star gazing.


Cabins or Camping?
The camp is divided into 12 villages, and self-campers can find a lovely spot in any of them. Just bring your own tent, camping chairs and sleeping gear, and you'll be all set.
Or you can rent a deluxe tent with a queen & single mattress, bedding, table, and chair, all set up for you when you arrive.
RVs are welcome too. You can drive in your RV and park it on-site.
But for those who want the comfort of four walls and electricity, Navarro has a variety of cabins and Adirondack (open-air cabins) to rent, complete with bedding. These cabins sleep from 3-8 people, so round up some friends and share! Or you can rent single beds in shared cabins as well.
For all to share: lovely outdoor showers with hot water and flush toilets.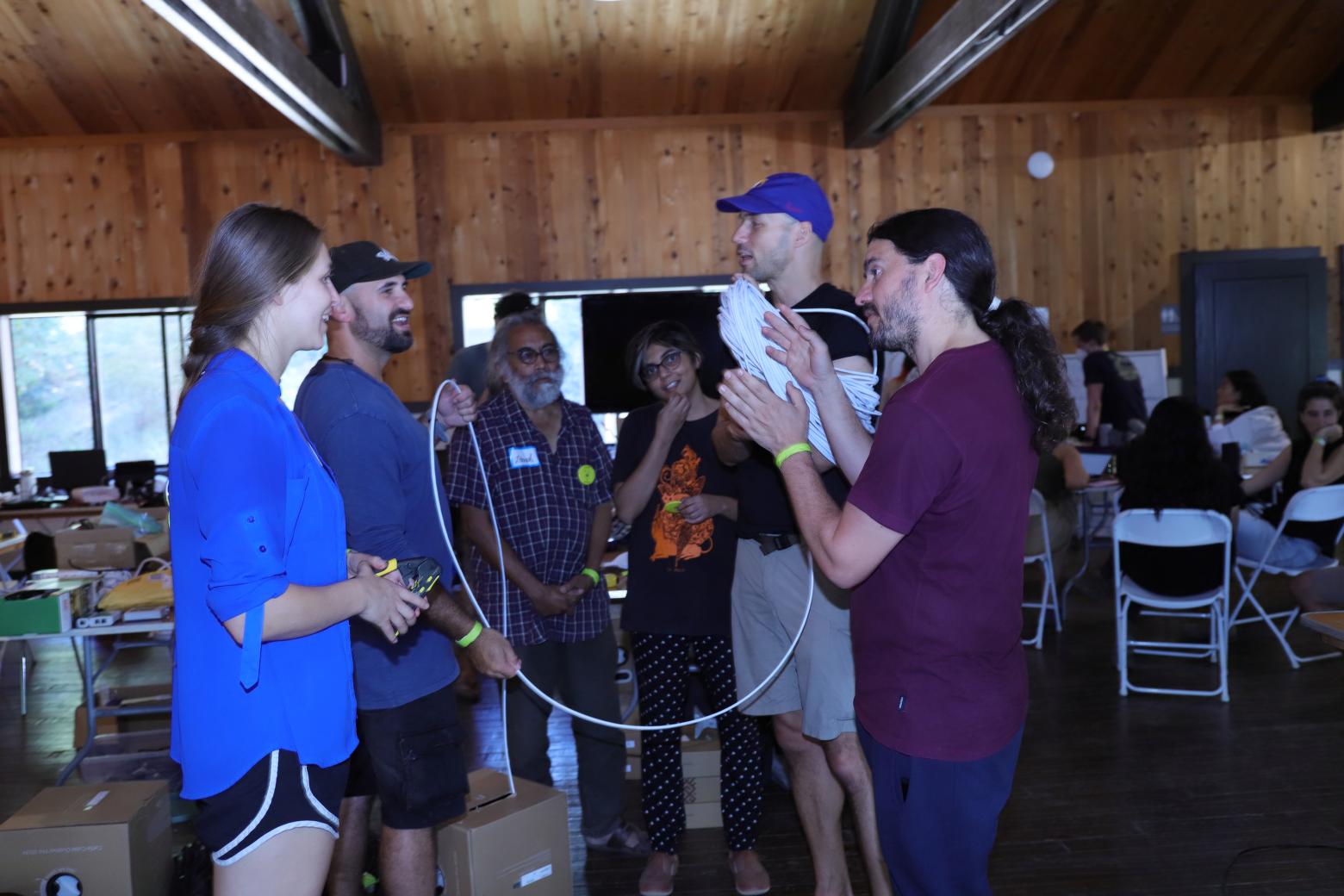 Internet Service
Camp Navarro has fiber optic internet access at 10-50 mbps upload & download with smart queuing. The site has little to no cell service. Wi-Fi calling is available, but not guaranteed that all devices will connect to the system.
We are also looking for some volunteer network experts to set up a local mesh network throughout the site so we can communicate and work offline with the decentralized tools you bring. We have the plans and equipment! Contact us at dwebcamp@archive.org to volunteer.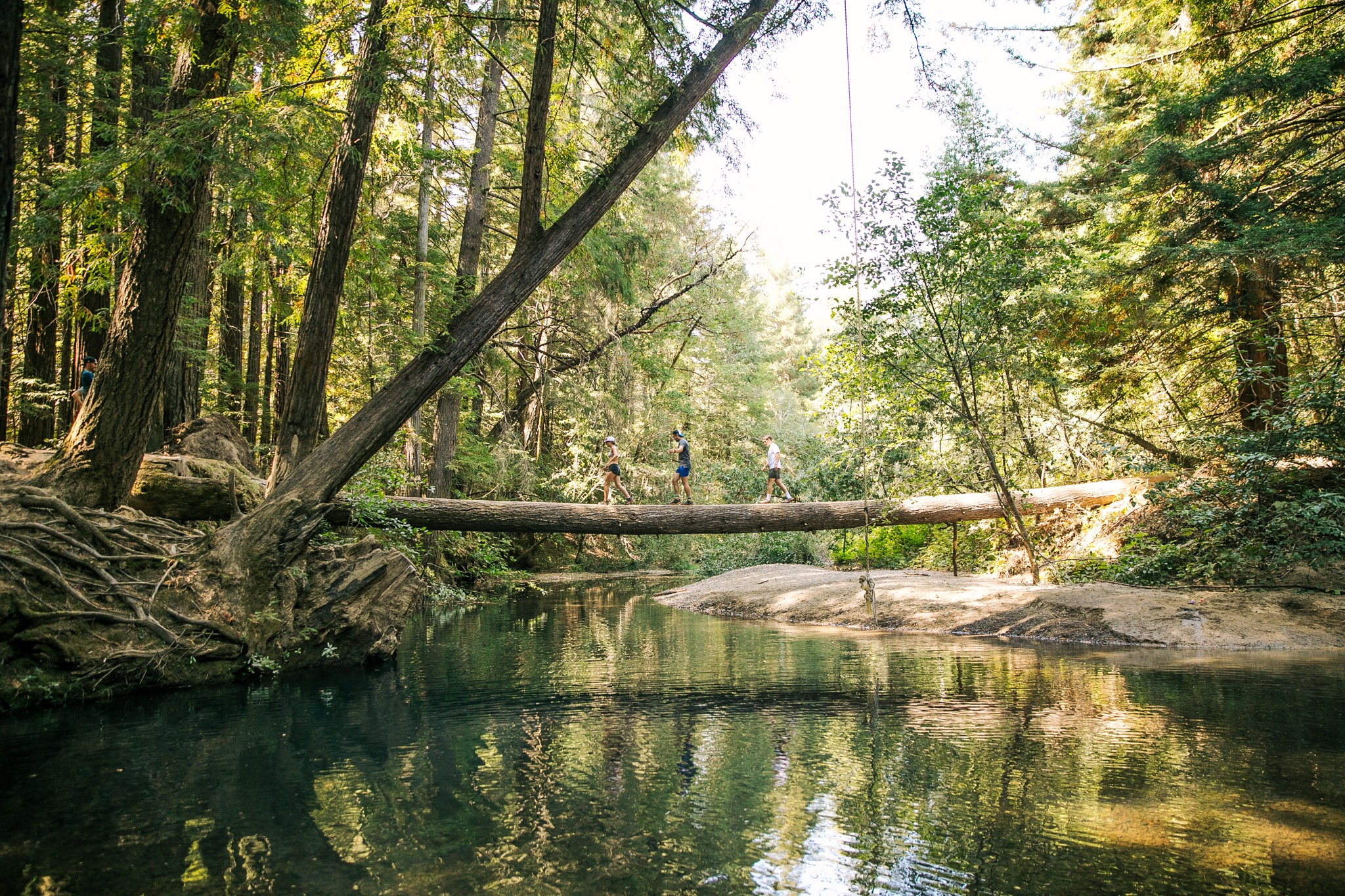 On Your Way Home
DWeb Camp is 25 minutes away from the Pacific coast, three state parks, rugged bike paths, and dozens of world-class wineries. On your way home, stop by the historic logging village of Mendocino, that dates back to before the California Gold Rush. Sitting on the bluffs above the Pacific, Mendocino may be the prettiest town in California, full of great restaurants, shops, and galleries.
See an illustration of the camp map here