People
Project Leads & Presenters
DWeb 2019 Team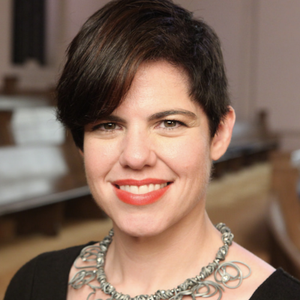 Alexis Rossi
Code of Conduct Team Leader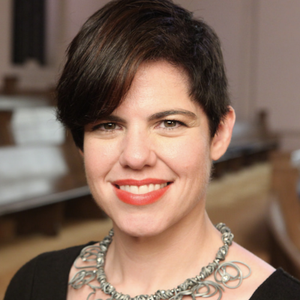 Alexis Rossi
Director of Media & Access, Internet Archive
Code of Conduct Team Leader
Alexis Rossi manages all aspects of Internet Archive collections work for movies, audio, software, and books, as well as the archive.org web site and social media presences. From 2006-2008, Rossi managed the audio and video collections and Open Library, as well as working on the Open Content Alliance, and the Zotero/IA project. From 2009-2015 Rossi managed internal web crawling projects and the Wayback Machine.
Rossi has been working with Internet content since 1996 when she discovered that being picky about words in books was good training for being picky about data on computers. She spent several years managing news content at ClariNet (the first online news aggregator), worked as the Editorial Director at Alexa Internet, and as Product Manager at Mixercast.
Rossi has an Masters of Library and Information Science, concentrating on web technologies and interfaces, and enjoys making jewelry, dancing, and baking Cookie Smackdown-winning cookies.
Videos from the summit: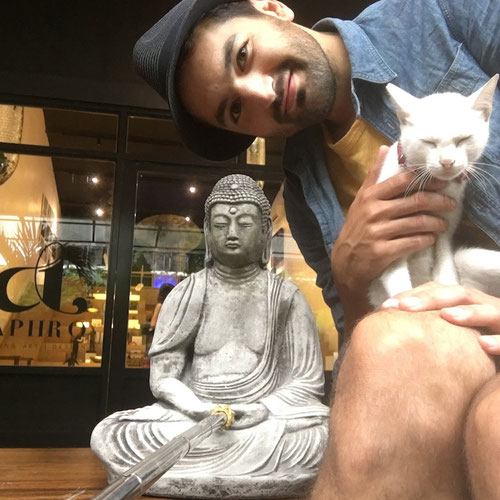 Amir Saber
DWeb Camp Lead Craftsman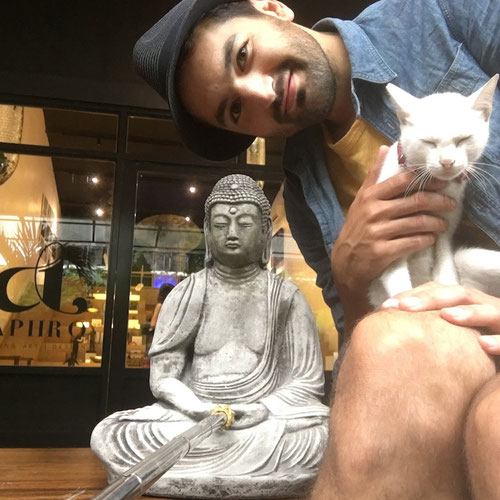 Amir Saber
Director of the Artist in Residence Program, Internet Archive
DWeb Camp Lead Craftsman
Amir received his MFA from the San Francisco Art Institute and is a practicing Bay Area artist and educator. Amir's role at the Internet Archive is to connect artist with the collections and to show what is possible when open access to information meets the arts. He is also the founder and director of the Artist in Residence Program at the Internet Archive.
Andi Wong
Creative Coordinator
Andi Wong
Teaching Artist, Project Manager, ArtsEd4All
Creative Coordinator
Andi Wong is a teaching artist who enjoys creating memorable experiences that build community. She serves as project coordinator for ArtsEd4All, an informal collective of educators, artists, scientists, civic institutions and community organizations based in San Francisco. As an Arts Manager at Internet Archive, her projects include the "We're All in the Same Boat" parade for Bread & Puppet Theater's 2015 West Coast tour, "Decentralized Origami" for the 2016 Decentralized Web Summit, and educational outreach for a new work commissioned by the Internet Archive, created with funding from a Hewlett Foundation 50 Arts Commission - DJ Spooky's "Quantopia," a multimedia hip hop concert experience about the history and exponential growth of the Internet, that premiered in January of 2019.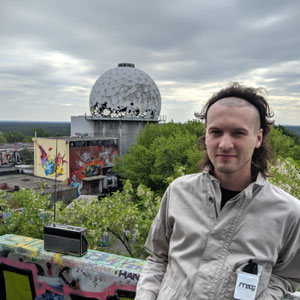 Arkadiy Kukarkin
Technology and Creative Track Teams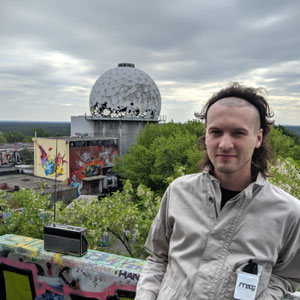 Arkadiy Kukarkin
Collaborations Coordinator, Protocol Labs
Technology and Creative Track Teams
Arkadiy has worked on creating sustainable communities on the web for the past decade. He is currently the Collaborations Coordinator with Protocol Labs and advising Ampled, an artist support co-operative. Previously, he was the CTO at Mediachain Labs (acquired by Spotify in spring 2017) and worked on The Hype Machine, an influential music blog aggregator.
Videos from the summit: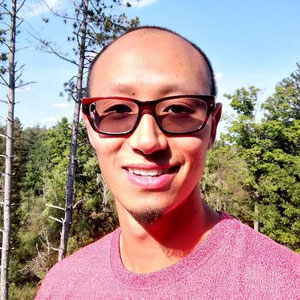 Benedict Lau
Network Coordinator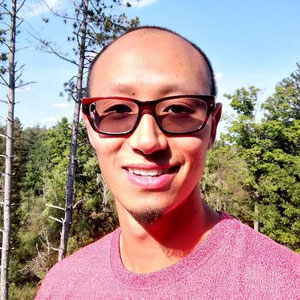 Benedict Lau
Toronto Mesh & Hypha Worker Co-operative
Network Coordinator
Benedict is an engineer working on mobile software and mesh networks. He is a contributor and organizer at Toronto Mesh, currently focused on meshing with single-board computers and building deployment tools and literacy around peer-to-peer applications.
Videos from the summit: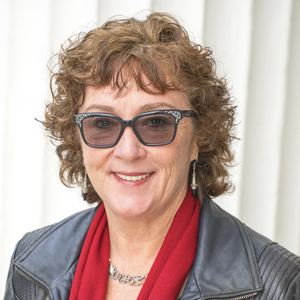 BZ Petroff
HR Coordinator for DWebCamp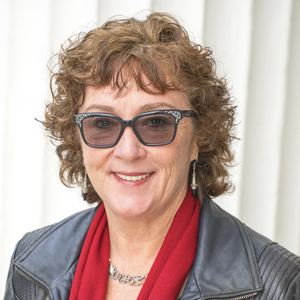 BZ Petroff
Director of Administration and Human Resources, Internet Archive
HR Coordinator for DWebCamp
BZ joined the Internet Archive in October 2016. A veteran of the Animation industry; Lucasfilm, Wild Brain, Pixar and Colossal Pictures, it was her love of books that drove her to work for the Internet Archive. As a life long "people person" she is well suited for her responsibilities in events and people operations for the Archive. When not working, BZ likes to watch baseball, listen to jazz and go running on her beloved Mt. Tamalpais.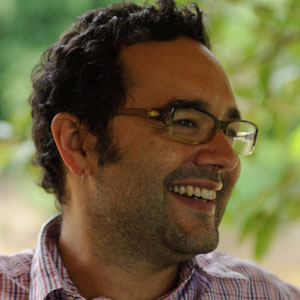 Dietrich Ayala
Program design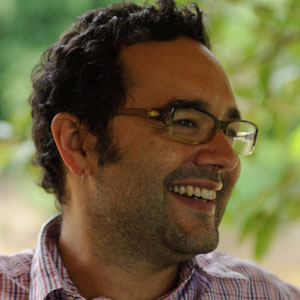 Dietrich Ayala
Ecosystem Growth Engineer, Protocol Labs
Program design
Dietrich Ayala is working on safeguarding the internet at Protocol Labs by turning browsers into true user agents, with technologies like IPFS.
Dietrich's first computer job was as webmaster at indie music label Sub Pop Records, doing anything and everything digital. He has since worked at small startups and also household names like McAfee and Yahoo. He spent 13 years working for internet freedom at Mozilla, the non-profit makers of Firefox. Before computerizing, he was a barista and chef.
Dietrich lives in San Francisco California at the moment, and spends a year in Asia every so often because that's where the internet is growing the most and where all of our devices come from. And the noodle soup is good.
Joachim Lohkamp
Program Committee
Joachim Lohkamp
Founder, Jolocom/Ouishare
Program Committee
Joachim Lohkamp is an entrepreneur and tech-enthusiast with a heart foractivism. As the founder of Jolocom, he has been working at the forefront of the decentralization movement in Berlin since 2014. With Jolocom, he is providing the identity solution that will enable real world use cases in smart contract based business models. To ultimately harvest this potential and inform innovation aimed regulation, he co-founded the German Blockchain Association (Bundesblock) that establishes the dialogue between blockchain businesses and politics. He is further active as an advisor for BlockchainHub, a decentralized Think Tank and as a Connector for OuiShare. Finally, you might find him as the Organizer of events like GetDecentralized, Decentralized Web Summit among others.
Joanna Antigone Nastos
Registration Sorceress
Joanna Antigone Nastos
Production Maven, Custom Camps
Registration Sorceress
Born and raised in the metropolis of Athens, Greece, I grew up in a creative household and spent years exploring the arts from a performer standpoint. After I earned my BA in Art History I found myself in rock and roll where I learned about all areas of experience design in live music shows. Since moving to the Bay Area in 2012, I've expanded on my definition of what an event is and how we can collectively push the envelope to create the most unique and memorable experiences. I enjoy catering to the people who have no idea what we do and how crazy we must be to choose such a life.
From all aspects of idea creation, location scouting, entertainment, hospitality, and overall inventiveness, to manifesting and executing an event in a sustainable fashion and focused on safety, you could say that a) I've seen a lot but definitely not all and b) probably nothing scares me. I've also had more conversations about where I can rig an aerialist, if horses need to wear diapers or not, and if bath bombs will stain porcelain, than I'd care to mention. Ask me anything, I have stories and I tell them really well! (Although the NDAs I've signed won't allow me to tell you whodunit.)
Jonah Edwards
Connectivity Coordinator
Jonah Edwards
Infrastructure Engineer, Internet Archive
Connectivity Coordinator
Jonah joined the Internet Archive in the fall of 2016, escaping from the world of online attention optimization to the peace and safety of techno-utopian librarianship. He focuses on networking and infrastructure, and comes from a background of high-performance computing, optimization, and systems engineering. He holds a BS in Mathematics with a focus on logic and set theory from the University of Washington, and in his spare time enjoys light retrocomputing, craft beer, and desolate places.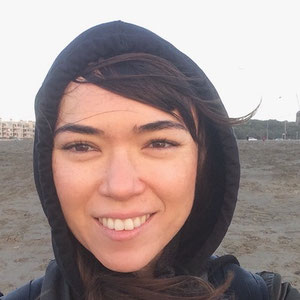 Mai Sutton
Associate Producer/Writer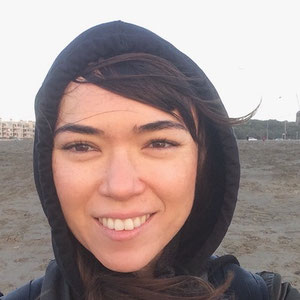 Mai Sutton
writer, digital commons steward, People's Open Network
Associate Producer/Writer
Mai Ishikawa Sutton is a writer, digital commons activist, and freelance organizing consultant. She is a steward/community organizer with the People's Open Network, library assistant at the Oakland Public Library, and the Digital Commons Fellow with the Commons Network. Her writing focuses on intersections of human rights, solidarity economics, and digital commons. Formerly, she was the Community Engagement Manager at Shareable. Before that she was with the Electronic Frontier Foundation advocating for the public interest in international intellectual property policy.
Pamela Pascual
Creative Coordinator
Pamela Pascual
Founding Partner and Chief Catalyst, Amber Initiative
Creative Coordinator
Richard Caceres
Decentralized Website Developer
Richard Caceres
Developer / Designer, Quip
Decentralized Website Developer
Richard Caceres is a developer and designer for Quip. Previously he was a Sr. Software Engineer at the Internet Archive where his primary focus was the Internet Archive's online library (BookReader, Lending, etc), as well as evolving the UX and creating a new design system for Archive.org. Richard spearheded various community-based projects at Internet Archive such as Archive Lab's Experiments and the Decentralized Web Summit (developer of the site).
In his spare time, he also develops open source apps, and is interested in writing decentralized applications that work on many platforms, and have realtime collaborative features. He's interested in increasing the diversity and craft in the software we use everyday.
Previously he was the first engineer at Cargo Collective, and also consulted with Google, Use All Five, and OSK.
Shannon Wu
Shannon Wu
Programming Committee, Decentralized Finance Protocols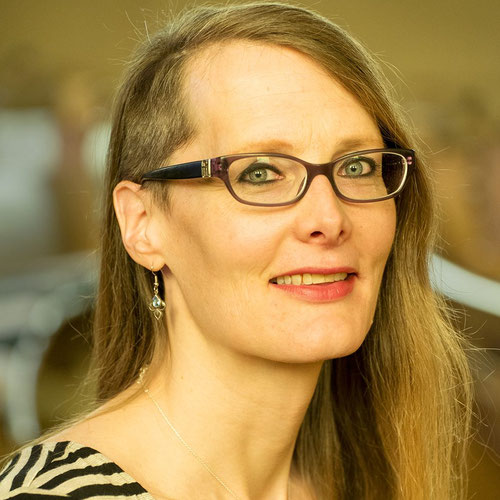 Tracey Jaquith
Code of Conduct Team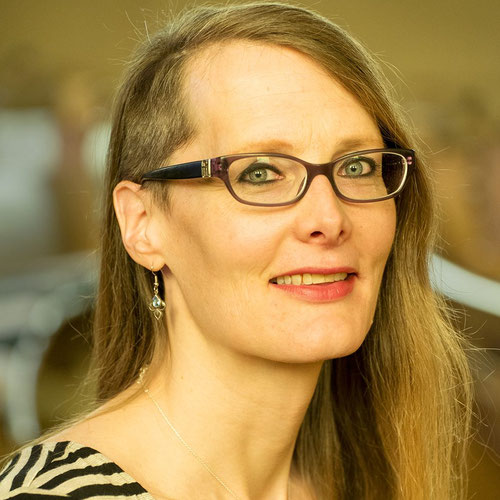 Tracey Jaquith
founding engineer and system architect, Internet Archive
Code of Conduct Team
Tracey Jaquith is a founding engineer and system architect for Internet Archive since 1996, writing multi-threaded servers, crawlers, and more. She wrote the "what's related" services that ultimately led to Alexa Internet's acquisition by Amazon. An inventor with two patents, she is the Archive's longest tenured employee after founder, Brewster Kahle.
In 2000, Jaquith left for four years to be the technical lead and founding engineer at a financial startup focusing on more efficiently trading convertible bonds.
Recently, Jaquith rewrote Internet Archive's TV recording system as an open source single server system, capable of preserving 75 simultaneous 24×7 channels, and developed the Television Archive's "full stack" first and second versions. For more than a decade, Jaquith held primary responsibility for archive.org and its full stack infrastructure, later launching a fully responsive "Version 2" of the archive.org website —migrating to jQuery, bootstrap, LESS, modern faceting, ElasticSearch, postgreSQL and more. She is leading the core infrastructure migration to Docker for archive.org's in-house AWS and S3-like system. Open Libraries services will rest upon the infrastructure Jaquith is designing.
Jaquith's first job was at Xerox PARC, writing core low-level C-language image processing and comparison algorithms using novel computational geometry based on research from her Master's degree.
Jaquith holds a Master's and Bachelor's in Computer Science from Cornell University where she focused on machine vision, robotics and mathematics. Jaquith presents at conferences (Demuxed 2016, MozFest) and is a regular guest lecturer at colleges about news and broadcast technologies.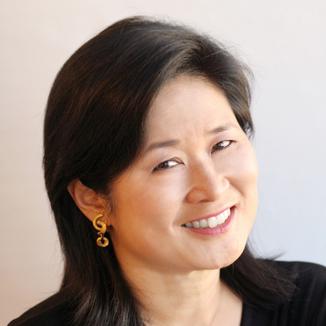 Wendy Hanamura
DWeb Camp Event Producer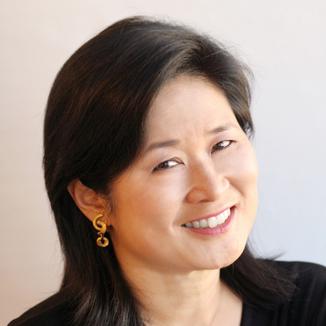 Wendy Hanamura
Director of Partnerships, Internet Archive
DWeb Camp Event Producer
Wendy Hanamura is the event producer of DWeb Camp. She was the master juggler of the Decentralized Web Summit 2018 and led the team that produced the first DWeb Summit in 2016.
As Director of Partnerships at the Internet Archive, one of the world's largest digital libraries, Hanamura has helped guide the strategic direction of the Internet Archive since 2014. Passionate about using stories to accelerate social change, she uses her communication skills as a veteran journalist and leader in non-profit media to share the remarkable mission of the Internet Archive—providing people everywhere with unfettered access to knowledge.
Videos from the summit:
Coming
Brewster Kahle
Internet Archive
Feross Aboukhadijeh


WebTorrent




Nathaniel Popper
New York Times

Mary Lou Jepsen
Openwater


John Ryan

Muinin

Burak Nehbit
Aether

Arkadiy Kukarkin
Protocol Labs

Kaliya Young
Wireline

Eric Harris-Braun
Holo

Jarod Holtz
Holo / Holochain

Connor Turland
Holo

Willem Olding
Holo

Dan Blah
Open Technology Fund


Karissa McKelvey

Dat Foundation / Digital Democracy

Frances Sawyer
Climate Change Advisor

cynthia el khoury
APC

Nicolas Pace
APC

Mark Tyneway

Handshake

Matthew Schutte
Holo


Alexis Rossi
Internet Archive

Margaret Warren

ImageSnippets


Paul Frazee
Blue Link Labs

Devon Rueckner
Learning Equality

Harrison Stahl
Blockchain for Reconciliation

Kent Bye
Voices of VR

Podcast

Ross Schulman
New America's Open Technology Institute

Amandine Le Pape
Matrix.org Foundation

Greg Farrenkopf

Open Source Democracy

Dawn Walker

Hypha Worker Co-operative

Dietrich Ayala

Protocol Labs

Matthew Hodgson
Matrix.org Foundation

Pospi

Holochain REA project

Rabble Evan Henshaw-Plath
Verse

Mark Graham
Wayback Machine


Jean Russell
Commons Engine
Emaline Friedman
Commons Engine

M. Sean Gilligan

Kate Gilligan

Alex Alekseyenko

Arthur Milliken

Internet Archive

Christopher Catoya

Epona

Wendy Hanamura

Internet Archive

Joseph Gentle

Statecraft

Xiaowei Wang
Logic Magazine

Benjamin Goering
permanent.cloud

Benedict Lau
Toronto Mesh

Shannon Wu
Bloom / Mr.Progress

Andi Wong
ArtsEd4All

Bryan Hughes

Microsoft

Mai Sutton
People's Open Network

seth bearden
People's Open Network

Ben Elam
People's Open Network

Luandro Vieira
Moinho

Dylan Reibling
Filmmaker

Finn Brunton
Author, Digital Cash

Sandro Hawke
W3C

Micah Fitch
Learning Equality

teh raptor
DJ / Meow Wolf

Kelsey Breseman
Environmental Data & Governance Initiative

Rob Brackett
Environmental Data & Governance Initiative

Phuoc (Kevin) Nguyen
Environmental Data & Governance Initiative

Jeremy Apthorp

Electron

Michael Chung
Wolk Inc.

Rodney Witcher
Wolk Inc.

Bryan Newbold

Internet Archive

Britt Selvitelle
Earth Species Project

AzaRaskin
Earth Species Project

Amy James
Open Index Protocol


Devon James
Open Index Protocol
Jay Graber
Happening

Sara Dean
IF/THEN

Trav Fryer
Independent Artist

Jon Zack
FunnelKake

Charles Lehner
Secure Scuttlebutt Consortium

rick wesson
Support Intelligence, Inc.

Mary Austin
San Francisco Center for the Book


Mike Waggoner
Herebox Industries

Peter Wang
Anaconda, Inc.

Sara-Jayne Terp
bodacea light industries


Sean Billig
Secure Scuttlebutt

Allixie Cleary
Scoop, Inc.

Jonah Edwards
Internet Archive

Pegah Vaezi
University of Toronto

Christian Tschudin
University of Basel

Elene Zedginidze
Alliance Française

John Nelson
George Mason University

Elena San Miguel Perez
Universitat Politecnica de Catalunya

Willem Wyndham
University Of Maryland, College Park

Erik Marks
University of Pennsylvania

Nataliya Nedzhvetskaya
UC Berkeley

mix irving
scuttlebutt / protozoa

Maria Bustillos
Popula
Lester Earnest
Stanford University

Riley Taylor
Monash University

James Rezendes
Make School

Alon Gilboa
Explority

Aditya Advani
Zinc Technologies Inc

Yisi Liu
Dimension

Daniel Posch
Dynasty

Anthony McGovern

Tara Tan

Michael Youssefmir

Ben Hanna
Custom Camps

Brady Gill
Custom Camps

Joanna Nastos
Custom Camps

Kyle Drake
Neocities

Mark Nadal

Era

Carl Gorringe

Carl.Gorringe.org

John Kunze

California Digital
Library

Mark Graham

Internet Archive

Will Harris-Braun
Haverford College

Katie Barrett

Internet Archive

Ryan Taylor
Electric Coin Company / AdjyLeak

Eric Hellman
Free Ebook Foundation

Abhik Chowdhury
Arizona State
University

BZ Petroff
Internet Archive
Santiago Bazerque
Hyper Hyper Space
Kristine Johnson
Cal Poly University,
San Luis Obispo

Tom Johnson
Cal Poly University,
San Luis Obispo
Katie Barrett
Internet Archive
Lee Felsenstein
FONLY LLC
James Baicoianu
JanusVR

Carol Lieu
GoGuardian
Bruce Baumgart
SAILDART

Jay Carpenter
Desert Blockchain LLC

Glenn Sawyer
Yale Divinity School
Amra Tareen
Bed Bath & Beyond


Jackson Morgan
Inrupt


Alice Davis
Medium
Philip Rosedale
High Fidelity
Stephen Ackroyd
Touch Adventures, LLC
Steve Ray
QUDT.org
Jonathan Foote

Daniel O'Meara
Lori Guidos

Tom Coates
Verse


Kasey Huizinga
Qri
Michelle Lee
Protocol Labs
Milo Kim
UC Santa Cruz

Leah Malinowski

Leona Baumgart
Jacob Rosenberg-Wohl
Stanford Graduate
School of Business

Tracey Jaquith
Internet Archive

David Fox
Internet Archive
Andrew Atwood
Permanent Legacy
Foundation

John Backus
Bloom
Sophia Gallagher
SenseCompass
David Greenbaum
SFUSD /
ASUWISHPRODUCTIONS